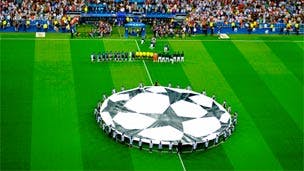 Question
How do I watch the Champions League final at home? Do I need to sign up to Sky Sports or BT Sport?
Jason D, via email
Our expert Kim says...
BT's got exclusive rights to air the UEFA Champions League. And because this match is the final, BT is being kind and letting anyone watch it, even if you're not subscribed to any of its services. Cool, right?
It'll be available to watch on BT Sport Showcase if you don't have BT Sport, plus online and via the app; or on BT Sport 2 if you do. Kick off is at 7.45pm on 3 June 2017.
Actually, the company's pulled out all the stops for this one. It'll be filmed in 4K Ultra HD, with Dolby Atmos surround sound to top it off, so you can catch every single movement in stunning definition and feel like you're right there in the stadium. The 4K version will be broadcast on BT Sport Ultra HD, as well as on YouTube for free.
And as an extra treat… the final will also be filmed in 360 degrees so you can watch it through a VR headset. That way you can really feel like you're in the stadium.
You'll need the BT Sport Virtual Reality app to do that, and once you're in the game you can choose either the fully produced 360-degree programme, complete with commentary and graphics, or pick your own camera viewpoints. It's the most immersive way to watch a sport yet.
Bear in mind that to watch the match, whichever method you choose, you'll need broadband that can handle it. BT recommends download speeds of at least 2Mb to watch it in standard definition; 5Mb to watch it in HD or higher; and 10Mb for the 360-degree version.
How to watch the Champions League final
If you don't have BT Sport…
Freeview, YouView, or BT TV - BT Sport Showcase, channel 113 (HD)
Sky - BT Sport Showcase, channel 422 (SD)
Virgin Media - BT Sport Showcase, channel 100 (SD) or channel 548 (HD)
YouTube - youtube.com/btsport (4K UHD)
Online - sport.bt.com/final
BT Sport app
BT Sport VR app
If you have BT Sport…
BT TV - channel 409 for SD, channel 431 for HD, or channel 433 for 4K UHD
Sky - BT Sport 2 HD, channel 414
Virgin Media - channel 532 for SD, channel 528 for HD
BT Sport app
BT Sport VR app
Want to watch the rest of the season - as well as the Europa League? You'll need the full BT Sport pack for that.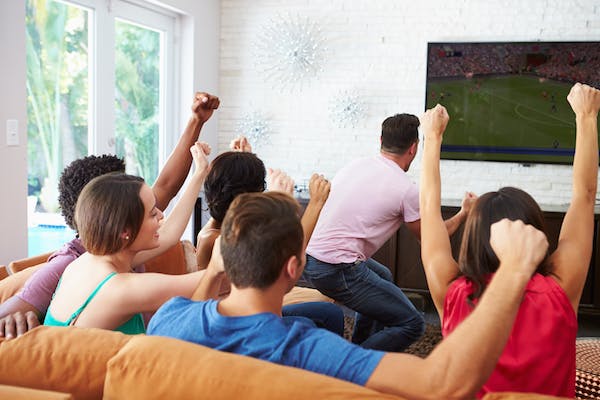 How do I get BT Sport?
With BT - You can add BT Sport to any BT TV package - or sign up to the app if you've got BT Broadband.
With Sky TV - Contact BT. Here's how to get BT Sport on Sky.
With Virgin Media - It's included in Full House and VIP bundles, or you can add to any other TV package whenever you like by contacting Virgin Media.
With TalkTalk TV - You can add the BT Sport Boost at any point - though it's not available in HD.
With BT broadband - Sign up to watch BT Sport online or via the app. Bear in mind you can't always cast it to a TV, depending on your setup.
Use our comparison tool to compare TV packages with BT Sport: