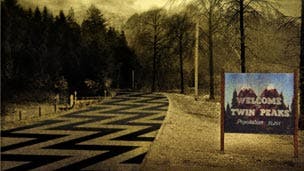 Question
I just found out that Twin Peaks is back on this month! So excited but what do I need to do to watch it? Am I going to have to pay - if so, what's the cheapest way to get it?
An overexcited Twin Peaks fan, via email
Our expert Duncan says...
Yes, you're right - Twin Peaks is returning and we too are very excited. At least one of us here at broadbandchoices HQ plans to re-binge on the original series ahead of its upcoming revival, while another's just running in circles shrieking "Kyle MacLachlan" over and over again.
The basic answer to the question is that it's on Sky Atlantic, which means you'll need a Sky TV package or Now TV subscription to watch it. The longer, more useful answer is…
When is Twin Peaks on in the UK?
Twin Peaks will start on Sky Atlantic on 22 May at 2am  - the same time it airs in the US. Obviously, that's an insane time for most people to be awake, so it will also be shown on 23 May at 9pm.
Or, if you prefer to watch at your own pace, it will be available on demand immediately after it first airs. That'll liven up the morning commute.
The premiere will be a two-hour episode, with the rest of the 18-episode season returning to an hour-long format.
How do I get Sky Atlantic?
There are two ways to get Sky Atlantic - Sky or Now TV. Unfortunately, while most Sky channels are shared across multiple TV services - including TalkTalk and Virgin Media - Sky keeps Atlantic to itself and Now TV (which it owns).
Sky TV
Sky Atlantic is included with all Sky TV packages, so if you sign up with the provider, you'll have full access to all the Twin Peaksy weirdness you could ask for.
Sky's one of the most expensive TV options out there, but in fairness you do get a massive amount of content for you cash.
You get more than 270 channels as standard, with the option to add more, such as Sky Sports, Sky Cinema and BT Sport. All packages include a Sky Q box - still the slickest set top box on the market, in my opinion - and most shows can be watched on demand and online.
Sky also offers broadband, and bundling it with TV can be a good way to save money on both services. Here are some of the best deals currently available:
Now TV
This is the cheapest way to watch Twin Peaks, though the trade-off is that you won't get nearly as many channels as Sky. A Now TV Entertainment Pass will let you watch Sky Atlantic live and on demand online (via PC, phone, tablet, games consoles and more) or via a Now TV streaming box.
Because it's a monthly pass, it's more flexible than Sky TV itself - you can cancel once you've seen the full series. That said, new Game of Thrones episodes are (kings) landing in July, and all prior seasons are currently available to watch on demand, so you may want to keep your subscription a tad longer than that.
You can get the online pass alone, but we should point out that Now TV does also offer broadband. If you were thinking of switching to a better deal, now (TV) may be the time. You can check out some of the best offers below.
Now TV deals
Brilliant Broadband
Brilliant Broadband + Entertainment Pass Attachment
Brilliant Broadband (1 month)
£225.99

Total first year cost

£285.87

Total first year cost

£275.99

Total first year cost

£18.00 p/m for 12 months £9.99 setup costs

12 month contract

£22.99 p/m for 12 months £9.99 setup costs

12 month contract

£18.00 p/m for 1 month £59.99 setup costs

1 month contract

Average speed 10 Mb
Average speed 10 Mb
Average speed 10 Mb
Pay as you go
Pay as you go
Pay as you go
Channels 0
Channels 15
Channels 0

Offer ends 31/07/18

Offer ends 31/07/18

Offer ends 31/07/18

Go
Go
Go
And take a look at our Now TV review here. 
Finally
I hope that's all useful. If you need a bit more help choosing between Sky and Now TV, we go into considerably more detail in our guide: Sky vs Now TV.