Dear broadbandchoices, I'm looking for a new broadband connection, but I almost never use my home phone. Can I get broadband without a phone line?
Daniel Armstrong via email
The short answer here is that yes, you can get broadband without a phone line - but your options are limited. And, chances are, you won't save much money - if any.
Most broadband providers use BT's (www.bt.com) copper wire telephone network to deliver an internet connection to your home, and that requires an active phone line… so line rental is almost always included when you take out a broadband package. Thanks to new ASA rules, everything - broadband and line rental - is covered in your monthly cost, the majority of the time.
Read on and we'll take a look at how you can get landline-free broadband. Or, compare your options immediately with our postcode checker.
Is broadband without a landline cheaper?
Here's the thing - just because you choose a broadband only package, doesn't necessarily mean it'll work out cheaper than one with a landline.
You see, although companies like Virgin Media and Hyperoptic offer broadband packages without landline, they only really work out a few quid cheaper than some of their standard packages.
It's also worth considering that both of those companies are fairly expensive - with or with or without landline. To that end, you may find that Fibre optic from a company like TalkTalk will work out cheaper than Hyperoptic, even with line rental - so you'd be better paying the fee.
Virgin Media broadband
Virgin Media (www.virginmedia.com) is the only major provider in the UK able to offer broadband that doesn't need a phone line.
Since it has its own fibre network separate from BT's, it can bring a broadband connection to your home directly - completely eliminating the need for a landline.
And we're pleased to say that Virgin Media has some pretty good deals available. However, do remember to compare all your available options. Landline-free broadband is cheaper than its landliney version, but not by a whole lot - only around £5 per month in some cases.
M100 Fibre Broadband Only

Online Exclusive
Average speed* 108Mbps
Offer ends

M200 Fibre Broadband Only

Average speed* 213Mbps
£35.00 up-front costs

M350 Fibre Broadband Only

Average speed* 362Mbps
£35.00 up-front costs

M500 Fibre Broadband Only

Average speed* 516Mbps
£35.00 up-front costs
*Average speeds are based on the download speeds of at least 50 % of customers at peak time(8pm to 10pm). Speed can be affected by a range of technical and environmental factors. The speed you receive where you live may be lower than that listed above. You can check the estimated speed to your property prior to purchasing.
Because the network is totally fibre optic, Virgin Media's broadband is superfast. In fact, the average download speed for Virgin Media's fastest package is a massive 362Mb - one of the highest in the UK. You've also got the option to include your internet as part of a bundle with TV and mobile - and home phone, of course, if you change your mind.
All its broadband packages come with unlimited downloads, though do bear in mind that Virgin Media manages web traffic. That means you'll always get consistent service, but may see slightly lower download speeds at peak times, particularly for things like filesharing.
Check out the details in our full guide to Virgin Media fibre optic broadband.
How do I get Virgin Media broadband?
First of all, type your postcode into our postcode checker and we'll show you what broadband deals you can get in your area.
Compare broadband deals in your area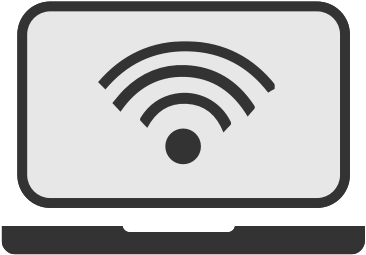 If you spot a Virgin Media one you like the look of, click through and you'll be taken to the Virgin Media website, where you can seal the deal in seconds.
Mobile broadband
Another possible solution to try is mobile broadband. It's often slower and less reliable than a wired connection, but it's about as landline-free as you can get.
Mobile broadband comes in the form of a USB dongle, a Wi-Fi hotspot device, or a data-only SIM deal (such as the kind you'd get for an iPad), all of which work by connecting wirelessly to the provider's 4G network.
Generally, you'll need to purchase the dongle or device upfront, then pay for the broadband connection itself on a month-by-month basis - though some providers offer longer term contracts too. And unlike wired broadband, there are pay-as-you-go options as well.
Handy mobile broadband gadgets are available from mobile providers including EE, Three, O2, Vodafone, and of course Virgin Media. Remember to check each provider's network coverage before picking one, otherwise you may struggle to connect.
If you've got a smartphone with the right tech, you can even turn your phone itself into a Wi-Fi hotspot, or tether your connection to your PC using a USB cable. Just make sure you have a high enough data limit on your mobile plan - going over it can incur some hefty fees or cut your connection off til the next month.
And that's the biggest potential issue with mobile broadband - it often has some pretty scant download limits. If you only use the internet for a bit of casual browsing you may be fine, but anything more intensive than email will eat through it pretty quickly. So if you're an online gamer or a video streaming fan, you're much better off with wired internet - whether you choose Virgin Media or splash out for line rental after all.