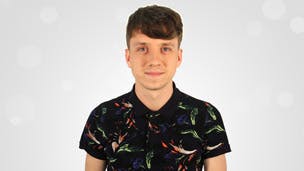 A journalist and blogger from somewhere up north, our very own Anthony Hill is just one of several expert writers that make up our editorial team...
Anthony writes news and guides for broadbandchoices and joined the company in October 2011 from his previous role as a writer for an online news agency.
Born and bred in Scunthorpe, which is somewhere between Grimsby and Leeds, Anthony spent three years studying Marketing in Leicester but after realising his passion for the written word completed a Masters in Magazine Journalism.
He's since made the move down south, where he's settled in a leafy bit of Bethnal Green - just a few stops away from our central London headquarters.
When he's not writing about broadband and home entertainment, Anthony's usually updating his personal blog about life in London, freeandcheaplondon.com. 
In his spare time Anthony plays guitar and performs covers of his favourite songs, mostly by Morrissey and The Smiths, and loves trying out new pubs around London's 'up and coming' East End, which many say upped and went a long time ago.
Want to get in touch?