Helping customers find the best broadband deals is the reason we exist and it's something we're passionate about. Below we explore how to find the right deal for you and whether you should or shouldn't bundle to save on your bills.
What are some of the best broadband tariffs?
How long's a piece of string? While it's undeniable that some providers are faster than others, there's no point in paying for a superfast, whizzy service that you don't really need.
So it's not so much a case of 'is this a good deal' as 'is this a good deal for my needs?'
For instance, if you're a multiple occupancy household, you'll want a faster connection. Which means you should take a good look at fibre broadband from Virgin Media or BT's Superfast Fibre service.
Conversely, if you live alone and just use the internet for checking emails and light browsing, you can easily get by with a cheaper, standard broadband deal from TalkTalk or Plusnet.
Getting the best broadband deal
What we can say with absolute certainty is that comparison is key when it comes to getting the best broadband deal. That's where our broadband comparison tables come in.
They'll arm you with all the key information about what we consider the best broadband packages on offer right now. And let you see all of them in a single place, so you can make a really informed decision.
But before you even start to compare, the critical thing is that you really think hard about what you want to get out of your broadband and how you'll use it. That'll give you the best chance to get a package that's fast enough. While avoiding paying for a super speedy product that you don't really need.
However, it's just as important to remember that broadband is a 'local product'. That means that your choice of broadband providers and packages may be limited by whether they're available in your area.
What's the best broadband deal for you?
The fact of the matter is that the best deal is the one that meets your needs for the best possible price.
Factors you'll want to consider include speed, price, download allowance, as well as the number of people in your home and how you'll be using your broadband connection.
In general it's speed and the number of occupants that are the critical factors, though. The more people you live with, the faster service you're going to need.
As a rule of thumb, here's a guide to the sort of speeds we think you'll need, as determined by the number of occupants in your home.
3Mpbs-10Mbps - Suitable for homes with 1 or 2 occupants, or a couple with very young children who aren't yet internet users.
11Mbps-35Mbps - Apt for student homes or for family homes with between 3-4 occupants, all of whom have smartphones, tablets and separate TVs to watch streaming services.
35Mbps or above - Faster speeds are suited to a home with 5 or more occupants, all of whom are internet users and own consoles or stream TV regularly.
How to find the best broadband deals
By this point and using our rule-of-thumb guide above, you've probably good a good idea of what sort of broadband speed you need for the number of users in your home. Your next job is to compare the deals that'll actually get you that speed.
In the table above, insert the speed that we've recommended for the number of people in the field labelled 'minimum speed' and we'll show you the deals that offer that speed or above.
Once you've done that, use the filter in the top right-hand corner and sort by 'total contract cost' to see the deals that go easiest on your pocket.
Best broadband deals in your area
The best way to see which broadband deals are available in your area is to use Broadband Choices' availability checker.
All you need to do is input your postcode and then sit back. We'll track down the best broadband deals that are up for grabs in your locality and display the ones we particularly recommend in our comparison table.
Not sure the recommended packages are right for you? Naturally, from there you can filter by cost, speed and usage limit, too. So you'll definitely be able to find a package that closely suits your usage habits.
Compare broadband deals in your area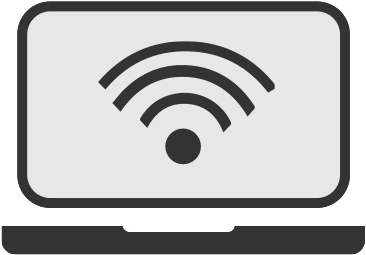 Top 10 broadband deals this month
The likes of Virgin Media, BT, EE et al refresh their broadband packages regularly.
One week, you'll be able to get a package with low cost introductory period and save some cash. The next week, the same package might allow you to bag a free voucher or TV add-on.
And the week after that, you might find they've waived the upfront cost of their brand new super-fast router. Or are offering the chance to get cash back.
That means that if you see a deal you like the look of, it's smart to take the plunge sooner rather than later. The next week, that particular deal might be gone for good.
Broadband and TV deals
Broadband and TV deals are quite complicated. That's because they usually bundle together hundreds of channels, set top boxes with varying degrees of functionality, as well as broadband and home phone. It's a lot to get your head around.
The result is that they're much harder to compare than standalone broadband or broadband and home phone packages, which can make it that much harder to make sure you're getting one a broadband and TV deal that's right for you.
To help you find one that suits your needs and that won't leave you overpaying for fast broadband you don't need or channels you don't watch, we've compiled some handy tips:
It's usually much cheaper to take TV and broadband from the same provider. So opting for a bundled deal is often your best bet.
Flashy set top boxes are great, but stripped down boxes are fine if you're all doing is streaming TV and watching in a single room.
Channels are sold in bundles, often themed, each of which may encompass blocks of 20 or more channels. While having that many channels might sound great on paper, if you're really only going to watch a couple of them it's money wasted.
Sport channels are the most expensive, largely thanks to the fact they screen live Premier League football. To make sure you don't break the bank, maybe only subscribe to Sky Sports for the duration of the football season. Or get a Now TV Sports Pass when there are matches on that you really want to see.
Should I get a TV bundle?
Bundling TV with broadband is a great way to save money. There's also considerably less faffing around involved than getting them separately, as you'll only have a single bill to deal with, instead of two separate ones, and the two services will be designed to work with one another.
If it's TV and broadband you're after, there are a number of providers that cover both bases in the UK, including BT, Sky, TalkTalk and Virgin Media. Use our postcode checker to see what packages they offer in your area.
Broadband and landline
Pretty much all broadband deals are bundled with a landline. That's because in most cases, you need one to get broadband into your home.
The main exception is Virgin Media, whose service is based on a fibre network rather than BT's nationwide phone network.
The upshot is that Virgin Media is able to offer broadband without a phone line. And on paper, at least you should save money. After all, you're not paying £17 or more per month for line rental, right?
In fact, landline and broadband deals often work out cheaper. So if saving cash is your aim, it might be better to just sign up for a home phone and broadband deal, even if you're not going to use the landline.
Broadband-only deals
Broadband packages without a landline aren't particularly common - after all, most providers need that landline to deliver services. You can get it though: Virgin Media is the most widely available broadband-only provider, and you can get smaller providers like Relish and Gigaclear in a small number of areas.
Be careful though - landline-free deals are often more expensive than packages that do include a phone line. Find out more in our full guide:
Compare broadband providers
See what you can get from some of the main broadband providers in our guides:
For more, have a browse through all our broadband provider guides here.