Let's face it - broadband advertising can be confusing. A combination of line rental, broadband price, set-up fees and contract lengths all conspire to create ads where it's very difficult to work out how much the deal really costs.
The times they are a-changing. New rules from the Advertising Standards Agency (ASA) mean that as of Monday 31 October 2016, broadband providers no longer list line rental as a separate charge. Instead, you get a single price per month, with any additional costs like set-up fees stated front and centre.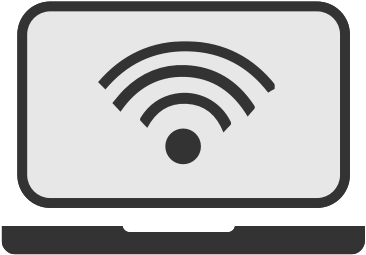 Compare the best broadband deals
How will the new ASA pricing work?
The ASA's rules are designed to simplify pricing, and make it easier to see the true cost of broadband packages. To that end, you'll now see:
All-inclusive monthly costs - no more separate line rental charges
More obvious information about contract lengths and post discount pricing
More prominent explanations of upfront costs.
So what does that mean in practical terms? Let us explain:
An example of how the new pricing will look:
Here's an example of how a typical broadband package was listed before the new rules came into effect:
Broadband: £15.00 a month
Upfront cost: £7.95
Line rental: £18.99
On first glance, it looks the package will cost £15 a month, but when you factor in the line rental, it will actually cost you £33.99 a month. And, of course, the first month there's also that upfront cost to pay.
The new rules mean that it looks something like this:
Broadband: £33.99 a month. £7.95 setup cost applies
It's a lot clearer, isn't it?
So… this a good thing right?
We think so. Previous broadband price listing was undeniably confusing. Comparison sites like ours made it easier, by allowing you to combine costs into one easy to understand price, but not everyone thinks to use one.
As our CEO Michael Phillips told the press:
"From our research it was clear that customers were confused by pricing, meaning they were missing out on the best deals from their current provider and others should they want to switch".
"83% of consumers see this as a positive step in helping them find the best deal. After all, you don't see 'buy this pen for £1!' and have tucked away in the terms 'plus £110 for the ink'"
"This change means that many more customers will now truly know what they are currently paying, what they should be paying, and importantly being able to compare the two costs quickly and clearly, allowing them to save or switch with confidence."
So not to sound smug, but broadbandchoices has been calling for simpler broadband pricing for some time, and we feel rather vindicated to see it finally happen.
…okay, yeah, that was pretty smug.
Does this mean that broadband bills will become more expensive?
Probably not - prices will initially stay very similar to what they are now.
They may look more than before on first glance - a deal that was advertised as £5 a month (+ line rental) would suddenly be displayed as £23.99, for example - but you're still paying the same amount each month.
When will broadband pricing change?
Officially, the new advertising rules come into effect on 31 October 2016, but some providers made the change early. Vodafone and TalkTalk were the earliest to make the switch, and the other providers have followed suit.
How do the new advertising rules affect broadbandchoices?
Honestly? Not that much. The main difference for broadbandchoices is that it will make it even easier to compare broadband packages.
Currently, we let you view packages including or excluding line rental, and lay out costs explicitly so you can see exactly how much you pay each month and what the first year cost will be. Once the new rules come in, prices will be listed including line rental by default, making it really simple to see how much you'll pay each month.
We'll also still let you see packages by first year cost and point you at any additional charges like installation or router postage. In other words, we'll still help you compare options based on the criteria you care about.
What else can be done to simplify switching?
The ASA's new pricing rules are a big step towards simplifying broadband, as is a rule change made in May 2018 on how broadband speeds are advertised.
In recent years ASA allowed the national providers to advertise speeds that represent what at least 10% will actually get. So if the ad said "up to 17Mb download speeds", in reality as much as 90% won't get that level of performance.
The May 2018 rule change means national providers are now required to tell customers the average download speeds for their packages, rather than the maximum speed. This average speed must be based on the download speed available to at least 50% of customers at peak time (8pm-10pm for residential lines).
While this is undoubtedly a fairer representation of the broadband speeds you can expect to receive from a national provider, there is no guarantee you will receive that speed, and you still have 50% chance of getting slower speeds.
So, more could be done. We'd prefer it if providers supplied more information about the actual download speeds you can expect to get. That means giving third parties - including comparison sites - access to more postcode information, so that they can better inform and guide customers to the best packages in their specific areas.
We're not alone in wishing for that - the Local Government Association (LGA) agrees. As Mark Hawthorne, chair of LGA's People and Places board says: "The quality of digital connectivity can be markedly different from area to area… We support the Government's aims to allow Ofcom to demand providers open up their premises-level data on broadband so that residents can more easily compare who will provide the best service to their home - not just their postcode, which can often be inaccurate.
"Our residents can only make the most informed choices if they have all the data at their fingertips in one place."