So you took out a broadband contract promising to pay your bill every month, when one day you get a letter through the post saying that you'll now be paying even more per month. That's not fair!
Unfortunately it's a pretty common occurrence when it comes to broadband - as costs go up and the power of broadband increases, providers need to adjust their prices to accommodate for it. Sometimes the price increase is a matter of pennies, but sometimes it's more.
The good news is that Ofcom has ruled in your favour here. If you've had a new cost sprung on you out of nowhere and you're not happy with it, you have the right to cancel your contract without incurring penalty charges. Read on for more info.
Why has the price of my broadband gone up?
There are several reasons why your broadband contract might go up in price. Some of the most common ones are:
You're on a tiered contract. This means you agreed to pay one price for your broadband for a certain number of months, then another price for the remainder of the contract. (For example, your broadband may be £5 per month plus line rental for six months, then £10 per month plus line rental for the six months after that.) It's made as clear as possible before you sign up, but sometimes it still gets missed. Check your contract to see if this is the case.

Sometimes contracts rise according to inflation - usually only by a matter of pennies.

Your provider has had a general shake-up of its pricing system, and some of its tariffs have changed.

Your provider is offering some new or improved services, and changed its pricing to accommodate that. A network roll-out, unlimited downloads or faster speeds, the launch of a TV package, extra features like cloud storage, or a sports TV service could all bring a price hike with them.
Either way, if your monthly bill is going up - and not just because of a tiered contract - you'll be informed 30 days before the change takes place.
I'm not happy with the price increase. Can I cancel my contract?
Probably, yes.
If the price has increased because of a tiered contract, you'll likely face a penalty if you cancel. But if it's increased out of the blue, higher than the rate of inflation, you're entitled to cancel with no penalty - even if you're still within the minimum terms of your contract.
How do I cancel?
Within 30 days of being notified of the price increase, contact your provider by phone, letter, or email and tell them you want to cancel. Sales people might try and get you to stay - which can be useful if they offer you a genuinely better deal, but stick to your guns if you know you definitely want to leave. Remember that you can probably get aneven betterdeal with an introductory offer from a different provider.
Quote the price increase as your reason for leaving, and ensure that you won't get penalised for doing so. Then get a confirmation date for when the final payment will be taken.
Next up, you'll need a new broadband package. We know a nifty little service that lets you compare all the choices of broadband in your area - enter your postcode below to give it a go.
Compare broadband deals in your area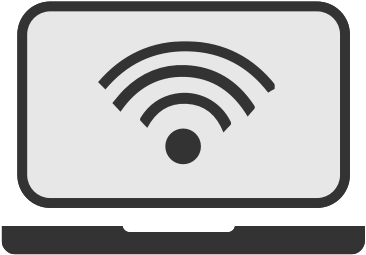 If you're all right with the new price, it's still smart to switch to a new, cheaper deal once your contract runs out.