Will Harry Kane score in August? Probably. Is Mo Salah a one-season wonder? Unlikely. Will Jose get his excuses in before a ball has been kicked? He already has. The most-watched football league in the world is back!
So... how do you watch live matches? Should you get BT Sport or Sky Sports? Is it possible to get both? What's the cheapest way to watch?
Our guide should reveal all. Enough preamble - let's get on with it:
How do I watch the Premier League on TV?
As with the last few seasons, Premier League matches are split between two competing services:
Sky Sports - will show 126 matches live this season
BT Sport - will show 42 matches live this season
To watch those channels, you'll need one of these services:
Read on, and we'll go into more detail about what's available on each service and the cheapest ways to get it.
Premier League football on Sky Sports
Sky Sports is as solid and reliable as Vincent Kompany (when he's fit!). And much like the Man City superstar, it's got plenty of experience and has become pretty good at this whole Premier League thing. If you want that quality joined with quantity, Sky Sports is definitely the way to go - it shows more matches than its rival.
Sky Sports match facts:
Available on TV: Sky TV, Virgin Media TV, TalkTalk TV, BT TV (reduced channel list)
Available online only: NOW TV
Number of live matches: 126
Anchors and pundits: Jeff Stelling, Kelly Cates, Gary Neville, Graeme Souness, Jamie Redknapp
Commentary: Martin Tyler, Rob Hawthorne, Alan Parry
Online: Live matches, highlights and analysis
Premier League football on BT Sport
BT Sport's a younger service than Sky Sports, but it's built a reputation for top notch production values and star-studded punditry.
BT Sport match facts:
Available on TV: BT TV, Virgin Media TV, Sky TV, TalkTalk TV
Available online only: BT Broadband, BT Mobile, EE Mobile
Number of live matches: 42. BT Sport gets first pick for quite a few of these, so you can expect some of the biggest matches of the year to be exclusive to this broadcaster.
Anchors and pundits: Jake Humphrey, Rio Ferdinand, Paul Scholes, Michael Owen, Robbie Savage, Steve McManaman, Glen Hoddle
Commentary: Ian Darke, Darren Fletcher, Paul Dempsey
Online: Live matches, highlights and analysis
Sky Sport and BT Sport deals
*Average speeds are based on the download speeds of at least 50% of customers at peak time(8pm to 10pm). Speed can be affected by a range of technical and environmental factors. The speed you receive where you live may be lower than that listed above. You can check the estimated speed to your property prior to purchasing.
Premier League football on Amazon Prime
Available on TV: BT TV, Virgin Media TV, TalkTalk TV, Apple TV, Chromecast
Available online only: Amazon Prime Video App
Number of live matches: 20 Premier League fixtures in December
Anchors and pundits: Gabby Logan, Eilidh Barbour, Jim Rosenthal, Thierry Henry, Alan Shearer, Peter Crouch, Roberto Martinez, Lee Dixon, Harry Redknapp, Jermain Jenas, Alex Scott, Peter Schmeichel and Michael Owen.
Commentary: Clive Tyldesley, Jon Champion, Jon McNamara, Guy Mowbray and Ian Darke, plus Andy Townsend, Ally McCoist, Glenn Hoddle, Sue Smith and Kevin Kilbane
Online: Live matches, highlights and analysis
Cost: 7.99 per month
Premier League football on Sky
Sky Sports: All Sky Sports channels are available on Sky TV (well, duh). It's one of the most flexible ways to get it too.
Every Sky TV subscriber as standard gets the Entertainment Pack, which includes popular channels like Sky One, Sky Atlantic and Sky Arts. You can then add Sky Sports channels. Everyone gets Sky Sports News and Sky Sports Mix, and a choice between one, two, three or all Sky Sports channels.
Individual channels operate on a rolling monthly basis, so you can chop and change as needed. If, for example, you only care about the Premier League, just get the Sky Sports Premier League channel.
BT Sport: You can get BT Sport on Sky, but only after you've already signed up. When your TV service is active, you can contact BT to add the channels. Find out more in our full guide.
Premier League football on Virgin Media
Sky Sports: You can add the full Sky Sports suite of 10 channels, including Sky Sports Premier League, to any Virgin Media TV package. It's also included in the VIP TV Bundle. Bonus fact: the VIP bundle is currently the only way to buy BT Sport and Sky together in one package.
BT Sport: Can be added to any Virgin Media TV package, and is included as standard in the Full House and VIP TV bundles.
Premier League football on TalkTalk
Sky Sports: A pack of all Sky Sports channels can be added to TalkTalk TV as one of its boosts. It's another flexible way to get the channels and you can cancel and restart them at any time.
BT Sport: It is possible to add BT Sport to TalkTalk YouView packages. You can't buy it from TalkTalk directly - instead, you need to contact BT once your service is up and running. It's easy to do and you can do it online - here's how.
Premier League football on BT
Sky Sports: You can't get the full Sky Sports suite on BT TV. Instead you get Sky Sports Main Event and Sky Sports Extra channels - and they're only available to customers who also take a fibre optic broadband package. They do, at least, show the Premier League matches.
BT Sport: Obviously you can get BT Sport on BT. It's included with the Max TV package, and can be added to the others for an additional charge. That said, BT regularly runs special offers that include free BT Sport, so make sure you check to see if one's running right now.
Premier League football on NOW TV
Sky Sports: NOW TV offers various Sky Sports passes, which let you watch every channel, including Sky Sports Premier League, online. The options are:
Sky Sports Day Pass: 24 hours access to Sky Sports channels. Good if you just want to watch a particular match.
Sky Sports Week Pass: 7 days access to all channels
Sky Sports Month Pass: 30 days access to Sky Sports. It's a rolling contract which renews automatically each month.
It's also currently offering a Sky Sports Season Ticket, giving you access to every live match on Sky Sports for £179. It ends on 20 August 2018, so if you're reading this after then… well, sorry.
BT Sport: Not available
Can I watch Premier League football online?
Sky Sports: You can watch Sky Sports online in a few ways. Online access is automatically included with Sky TV and Virgin Media (so long as you've subscribed to the channels). You can also watch online through NOW TV.
BT Sport: If you get BT Sport through BT or Virgin Media, you can watch it online via the BT Sport website, or app.
You can also get access to the BT Sport app with some EE and BT mobile deals. Not only can you stream live matches, you'll also be able to cast them to a Chromecast or Apple TV.
Can I get BT Sport and Sky Sports together?
You can buy a package that contains both BT Sport and Sky Sports from Virgin Media only.
However, it is possible to sign up to both services on TalkTalk and Sky - both offer Sky Sports, and you can subscribe to BT Sport through BT directly. Here's how:
Bear in mind that both services are quite pricey - you'll need deep pockets if you want both together.
What's the cheapest way to watch the Premier League season?
At the time of writing, the cheapest options are Now TV and TalkTalk. The thing is, that may not be the case when you're reading this - offers come and go all the time.
For that reason, we suggest popping your postcode into the box below. It will show you the TV Sport deals in your area. Use the filters to switch between BT Sport and Sky Sports (or both) and you'll be able to easily see what's cheapest right now:
Compare broadband deals in your area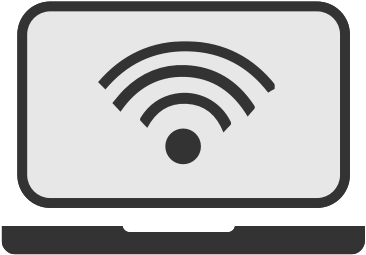 Can I watch Premier League matches on TV for free?
Afraid not. If there's one constant with the Premier League, it's that it's all about the money. If you want to follow the season properly (and legally), you'll have to pay for it.
You could go to the pub of course, but we'd hesitate to call that free. They'd expect you to buy a drink at least - and I've never successfully left a bar without buying at least one packet of crisps.
But maybe you have more willpower than me.
What Premier matches can I watch?
Tuesday December 3
19:30 - Crystal Palace v AFC Bournemouth
20:15 - Burnley v Manchester City
Wednesday December 4
19:30 - Chelsea v Aston Villa
19:30 - Leicester City v Watford
19:30 - Manchester United v Tottenham Hotspur
19:30 - Southampton v Norwich City
19:30 - Wolverhampton Wanderers v West Ham United
20:15 - Liverpool v Everton
Thursday December 5
19:30 - Sheffield United v Newcastle United
20:15 - Arsenal v Brighton & Hove Albion
Thursday December 26
12:30 - Tottenham Hotspur v Brighton & Hove Albion
15:00 - Aston Villa v Norwich City
15:00 - AFC Bournemouth v Arsenal
15:00 - Chelsea v Southampton
15:00 - Crystal Palace v West Ham United
15:00 - Everton v Burnley
15:00 - Sheffield United v Watford
17:30 - Manchester United v Newcastle United
20:00 - Leicester City v Liverpool
Friday December 27
19:45 - Wolverhampton Wanderers v Manchester City