Looking for cheap home broadband deals? On this page, you can compare the best and the cheapest home broadband deals from the UK's top providers. We also offer advice for families, solo users and more to help you find the best package.
What's the best home broadband deal?
The grid on this page should help you find the best broadband deal for your needs. Simply pop in your postcode, and use the filters on the side of the screen to define your particular needs.
Consider things like:
Do you want faster fibre optic broadband?
What are you willing to pay in terms of setup costs?
Do you want TV?
What home phone plan (if any) do you need?
Do you want a mobile plan too?
If you need a bit of guidance on any of those things, you can check out our full guide to choosing a new broadband package:
What's the cheapest home broadband deal?
The cheapest home broadband deal is… well, honestly it depends on when you're asking. Competition between broadband providers in the UK is intense, and they constantly change their deals and offers to get an edge over their rivals.
As a rule though, there are some providers that specialise in budget broadband. Look to companies like Post Office, TalkTalk or Plusnet for those low-cost deals.
To see what the actual cheapest offer is right now, simply enter your postcode above or in the box here, and we'll show you deals in your area. Sort by total cost (or monthly cost if you prefer) and you'll be able to easily see which deals are cheapest right now.
Compare broadband deals in your area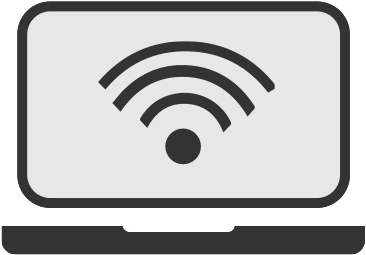 Unlimited broadband plans for the home
Every broadband provider listed on broadbandchoices offers unlimited downloads. In fact, very few of them offer any fixed usage packages at all. That's because unless you're the lightest of users - only going online to check email for Facebook - you'll probably need the flexibility that unlimited broadband gives you.
Take video for example - use streaming services like BBC iPlayer, NOW TV or Netflix and you'll guzzle through the gigabytes as fast as a cheetah with a sugar rush.
Unlimited broadband gives you peace of mind you can use the internet as much as you need, without worrying about incurring extra costs or losing speed. For those reasons alone, we recommend it to all users.
Best home broadband for families
All families benefit from a decent broadband connection. If you have a large household, you'll need a connection that can support lots of people online at the same time. Or if someone in the home is a keen gamer, they'll need a fast, reliable connection to download updates or play online.
Below is some advice as to the type of package to look at for families. Of course, every family is different, and needs may change depending on the age of your kids, so take this as general guidance rather than absolute truth.
One child - If you have one young child, and you're not heavy users yourself, a standard low-cost broadband package may be sufficient. That said, if you can afford it, we'd still recommend fibre if available - the extra speed will make for a much smoother experience, particular for video services.
Two children - If your children are very young, you may be able to get away with a low-speed broadband package. As they get older though, you may find that a fibre connection better meets their streaming and gaming requirements.
Three children or more - We strongly recommend fibre optic broadband. The increased speed means that everyone will be able to connect at the same time, on lots of different devices, without speeds dropping to unmanageable levels.
Best home broadband for solo users
If you're home alone, you have a lot of choice for broadband. Whether you should go for a low cost basic broadband package or an all-bells-and-whistles fibre option depends on what type of user you are.
If you only use the web for email, social media, browsing and occasional episodes on Netflix, standard ADSL broadband will probably be sufficient - and work out as the most cost-effective option.
On the other hand, if you watch a lot of streaming video or play a lot of video games, you should go for a faster fibre package, as the vastly superior speeds will greatly enhance your experience.
Best home broadband for the elderly
Pensioners can sometimes take advantage of special deals, and some providers, including BT and the Post Office, offer broadband packages well-tailored to their needs. We have a full guide on the subject - take a look:
Best home broadband for short term lets
Most broadband contracts are 12 or 18 months… so what do you do if you only have a short term let?
Fortunately, some providers now offer one-month contracts. These roll, so you'll have to remember to cancel them, but you can do so at any time.
Best home broadband for students
Students typically need fast broadband - but don't necessarily want to sign up for a whole year. Many head home or on holiday between semesters, and who wants to pay for a service you're not using?
To cater to the unique demands of students, some providers offer nine-month contracts. These can be seasonal, typically launching around July and August, and are well worth looking it if you're heading back to uni.
That said, with the right offer, signing up for a full 12 months can work out slightly cheaper than a dedicated student deal.
That's why it's important to compare your options before making any decisions.
Can I get home broadband and TV together?
You can - and it's usually the cheapest way to get both services. These providers all offer TV and broadband deals:
To compare deals, simply select TV in the results grid above, or head to our TV comparison page:
Can I get home broadband with free gifts?
Some providers throw in free gifts like reward cards or vouchers as extra incentive to join. You can see these deals in the grid above, and on this page:
Can I get home broadband with no upfront cost?
Some providers charge setup or activation fees to get your broadband up and running. Others do not have this upfront cost, and provide equipment and activation at no extra charge.
In addition, companies may waive these fees on certain offers, so make sure you compare deals to see whether this is currently the case: