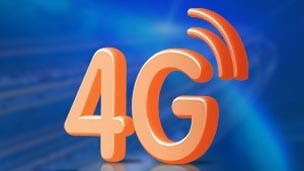 Sick of slow fixed line broadband? Get your hands on a 4G PAYG mobile WiFi unit in our latest Twitter competition.
Are you suffering from slow speeds? Sick of paying for line rental for your fixed line broadband? Then we have just the competition for you.

Our friends at EE have given us a 4G PAYG mobile WiFi unit to giveaway. With 4G you can reach broadband speeds as fast as 30Mb - that's quick enough to download a 2GB movie in less than 20 minutes!

If you want to get your hands on this great prize and wave goodbye to slow broadband, just follow these simple steps.

1. Follow the Twitter account @broadbandchoice
2. Retweet any of the competition tweets
3. Make sure you include @broadbandchoice and use the hashtag #Go4GMobile
Good luck!
Terms and Conditions
This competition and prize draw is run by Decision Technologies Limited whose registered address is Third Floor High Holborn House, 52-54 High Holborn, London WC1V 6RL.
Entry into the competition and prize draw is free.
The start date of the competition and prize draw is 12:30 31st  March 2014 in the UK.
The closing date of the competition and prize draw is 12:30 4th April 2014 in the UK.
The competition and prize draw is open to UK residents only.
To enter the competition and prize draw you must be 18 years of age or older.
The competition and prize draw is not open to employees (and their families) of Decision Technologies Limited or anyone else connected with the prize draw.
To be entered into the prize draw entrants must retweet the competition tweet remembering to @broadbandchoice and using the #Go4GMobile
One prize draw winner will be chosen at random after the closing date of the competition from all the twitter accounts that tweeted the competition tweet remembering to @broadbandchoice and #Go4GMobile, prior to the closing date of the competition.
The winner will be notified via Twitter within 3 business days of the closing date. If any notification email, Direct Twitter Message or Tweet is not acknowledged within 10 days from date sent then alternative prize draw winner(s) will be chosen at random from the remaining qualifying entries.
Decision Technologies Limited cannot accept any responsibility for failure of the internet or any other failure of any kind that might prevent the prize draw winner receiving notification.
Winners' name is available on request (email dpo@consumerchoices.co.uk)
The prize winner will receive an EE 4G PayG Mobile WiFi unit - no cash alternative will be offered.
Decision Technologies can not accept any responsibility for EE 4G coverage in your area - no cash alternative will be offered.
Decision Technologies Limited's decision is final and binding and no correspondence will be entered in to.
By submitting your entry you agree that Decision Technologies Limited may republish your competition answer in articles and features on our website and other media. We will not disclose any user's email address or any level of personal information that would enable any third party to contact or identify a particular individual.
If you do not want us to republish your answer then please contact us at dpo@consumerchoices.co.uk or the registered address above and we will fully comply with your request.
Decision Technologies Limited complies with the Data Protection Act 1998 and will not share your data with any third parties. Please read our privacy policy for full details.