The cool thing about the internet is that there's something on it for everyone - and that includes older folk. Want to get broadband in your home, or set it up for a parent? Have a read of our quick, no-nonsense guide to help you choose the right package for you.
Our favourite deals
As it turns out, cheap deals suitable for pensioners are not as uncommon as you might think. Here's a few of our favourites:


New customers only Offer ends 29/10/2021

New customers only Offer ends 29/10/2021



New customers only Offer ends 29/10/2021

New customers only Offer ends 29/10/2021



New customers only Offer ends 03/11/2021

New customers only Offer ends 03/11/2021



New customers only Offer ends 31/10/2021

New customers only Offer ends 31/10/2021


New customers only Offer ends 03/11/2021

New customers only Offer ends 03/11/2021


New customers only Offer ends 03/11/2021

New customers only Offer ends 03/11/2021

*Average speeds are based on the download speeds of at least 50% of customers at peak time(8pm to 10pm). Speed can be affected by a range of technical and environmental factors. The speed you receive where you live may be lower than that listed above. You can check the estimated speed to your property prior to purchasing.
Special deals and landline deals for pensioners
A few providers have special packages and deals available for people who are vulnerable or disabled. If that's you, you could save a good bit of money by choosing one of these.
BT Basic - This is BT's budget package, and is available for those receiving Pension's Credit. It lets you get basic broadband and line rental for a massively reduced price - less than a tenner a month all in, including a £1.50 call allowance. However, there's a download limit of 12GB, and once you've spent all of that £1.50 calling allowance, you'll be paying for calls out of pocket. See BT deals here.
BT Basic is ideal if you just need a phone as a lifeline and only use the internet a little bit - but if you like to make calls, use your tablet a lot, or watch catch-up TV, it's not the best option.
Post Office - Post Office Broadband gives you broadband with average speeds of 11Mb and unlimited downloads, so you can use it as much as you want. It's cheaper than most providers, and has a good focus on accessibility. Plus, there are more flexible billing options - you can pay in cash at a branch, or nominate a third party to manage your bills for you. See Post Office deals here.
Frozen prices - If you're over 65 or have extra accessibility needs, you can get a Talk Protected plan from Virgin Media bundled in with your broadband - which means reduced costs and inclusive evening and weekend calls to UK numbers. See Virgin Media deals here.
TalkTalk also promises no price increases for anyone for the next couple of years, whether you've got broadband or just a landline. See TalkTalk deals here.
Picking a broadband package
Price - If cost is a concern and the plans above won't cut it, we recommend taking a look at our roundup of cheap broadband deals. These are the ones we've found with the lowest prices.
Speed - You'll find broadband with download speeds ranging from a piddling 2Mb all the way up to an ultrafast 1Gb. Standard ADSL broadband, typically advertised with average speeds of around 10Mb, is usually fine for a small household where you just browse the internet a bit. Anything more strenuous than that, and you may want to switch to quicker fibre optic broadband.
Download limits - Broadband packages with download limits are usually cheaper than ones with unlimited downloads. Picking one with a limit is a great idea if you just use the internet to browse websites and send emails… but if you watch catch-up telly, stream videos, or connect to the internet for a few hours every day, you're better off with an unlimited package.
Phone and TV - Want some extra channels on your telly, or inclusive calls on your home phone? Bundling your broadband in with a phone or pay-TV package is a really good way to save money - it'll cost less than if you get each service separately from different providers.
Customer service - Some providers are renowned for excellent customer service - a very useful thing to have if you don't know much about broadband. Plusnet, for instance, has a very good reputation for having helpful call centres; and Sky attracts the fewest complaints, according to Ofcom.
Picking home phone and landline
Choosing a phone and landline package can be just as tricky as picking broadband - there are loads of offers available after all. Fortunately, there are some great deals around and plenty of providers that cater cater for the elderly.
To make things easier for yourself, think about things these three things before choosing a broadband package.
Line Rental - This is the amount you'd usually pay for your landline each month, and it can make up the bulk of your bill. To that end, it's important to pick a provider that offers relatively cheap line rental. Enter your postcode below to see what you can get:
Compare broadband deals in your area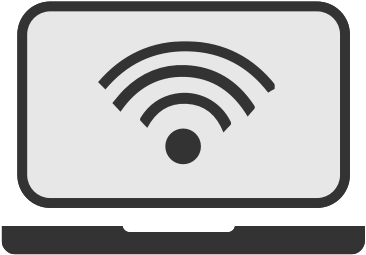 Inclusive calls - With most providers, Evening and Weekend calls will be included as standard. Plus, if you have family overseas you like to call, you can add inclusive international calls too.
Get a bundle - If you can, try to get your broadband, TV and home phone from one provider. As we say, this way, you'll have more chance of securing a decent offer and saving money on your bill each month.
Setting up
Setting up a new broadband connection is easier than you think.
Once you've chosen a package that suits you and signed up, the provider will send you all the equipment you need through the post - complete with instructions.
There's a chance an engineer may need to come and install your line, but it won't cost you anything extra and usually only takes a matter of minutes. He or she may even help set up your router for you as well.
If you don't get an engineer visit though, all you have to do is wait for your new service to go live - the provider will give you a date - then plug in the router that they've sent you. It comes with very clear instructions so it's straightforward. And that includes how to set up Wi-Fi so you can connect your tablet, laptop, and smartphone.
The easiest way to get the internet to a desktop computer or smart TV, however, will be to just plug it straight into the router with an ethernet cable. And presto - you're online.