If you want broadband without a phone line, there are several ways to get it, but be warned - it might not actually work out cheaper…
Most broadband packages use your phone line to deliver broadband. The cost of line is included in the advertised price, but you still have to pay it - even if you don't use a home phone.
That said, there are some landline-free broadband options available, including Virgin Media and Hyperoptic. Read on, and we'll go through it all.
Can I get broadband without a landline?
In the majority of cases, you'll need a working phone line in order to have broadband. The only major exception - the one with the widest availability at least - is Virgin Media.
The good news is that even the cheap internet deals usually include some free calls at weekends or in the evening. Still, if you're adamant you don't want a phone line at all, and you just want your broadband without line rental, there are a few options to think about.
The simplest solution for many is to switch to a broadband service like Virgin Media that doesn't actually need a landline.
Compare broadband deals in your area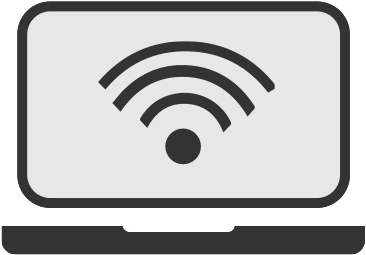 Who does broadband-only packages?
Virgin Media (www.virginmedia.com) is the only major provider able to offer broadband without a phone line to more than just a few select areas of the country. If you want to see exactly what you can get, check broadband in your area.
Virgin Media
Virgin Media's fibre optic broadband operates independently of the national telecoms network once owned and still mostly looked after by BT. It means Virgin Media can give you broadband with average speeds of 362Mb, with no need for a landline.
However, when you sign up for broadband and TV there's normally a phone service thrown in with the bundle - opting out won't necessarily save you money. In fact, it may be cheaper to take all three services, even if you you're not going to use the phone line.
You can check for yourself when you use our price calculator to compare packages:
Is landline-free broadband a cheaper option?
Because you don't have to worry about paying for your phone line, it would be easy to assume that broadband-only packages would be dramatically cheaper. That's not the case.
Take Virgin Media for example. Its broadband without a landline only works out around £5 less than its standard packages. It's also worth noting that it's one of the pricier providers out there, so you may be able to find an alternative from a company like TalkTalk or Plusnet that includes a phone line, but actually costs less.
Online Exclusive
Average speed* 63Mbps
Pay As You Go phone
Offer ends

Online Exclusive
Average speed* 35Mbps
Pay As You Go phone
Offer ends

Online Exclusive
Average speed* 36Mbps
Pay as you go phone
Offer ends

M50 Fibre Broadband + Phone

Online Exclusive
Average speed* 54Mbps
Weekend calls inc.
Offer ends

Online Exclusive
Average speed* 67Mbps
Pay as you go calls
Offer ends

Online Exclusive
Average speed* 66Mbps
Pay as you go phone
Offer ends
*Average speeds are based on the download speeds of at least 50 % of customers at peak time(8pm to 10pm). Speed can be affected by a range of technical and environmental factors. The speed you receive where you live may be lower than that listed above. You can check the estimated speed to your property prior to purchasing.
Always remember - the key is to compare your options. That way you can see the prices side by side, and get a clear sense of what's the best package for your budget.
Disclaimer: The content on this page was not provided or commissioned by any of the providers or operators mentioned. The opinions expressed are the author's alone, and have not been approved, reviewed or otherwise endorsed by providers or operators. Links to providers and operators on this page make us money if you sign up to a deal, but do not increase the amount you pay. For more on how we make money, read about us.