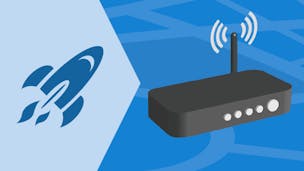 People often think slow internet must be down to their broadband provider. But computer settings, wireless hardware or an old PC can all have an impact. Here are our top tips to help you get up to speed.
When your broadband's slow, it's all too easy to start playing the blame game.
"Ooh that bloomin' BT," you might say. "Stupid Sky", "Terrible TalkTalk", or any number of similarly annoyed exclamations about your chosen provider. However, there are tons of things that can have an impact on broadband speeds - from old hardware to poor wiring and more.
Fortunately, there are some things you can do to give your internet connection a kick up the proverbial. But before you do any of them…
Test your speed
Before you follow any of these tips, test your internet speed with our speed checker. This will tell you how fast your internet connection really is. You can then use it again to test your speed when you've made your changes and see if there's any impact.
1. Secure your Wi-Fi
If your Wi-Fi is not password protected, anyone can use it. This means that people might be logging onto your network without you knowing, causing speeds to drop as a result.
Fortunately, most providers now automatically supply you with a password-protected router, but if you don't have one set up, or have turned the password off, secure your network immediately.
To do this:
Open up your router settings by entering its IP address into your web browser. That's a number that will typically be printed on the router itself somewhere, and look like this:192.168.0.1. 
You may need to log in - the admin password and username will also often be printed on the router, but if it isn't, check with your provider for further instructions. From your settings you can set up a password and secure your Wi-Fi.
If you want more information about Wi-Fi, we have a whole guide on the subject:
Click here for our guide to wireless broadband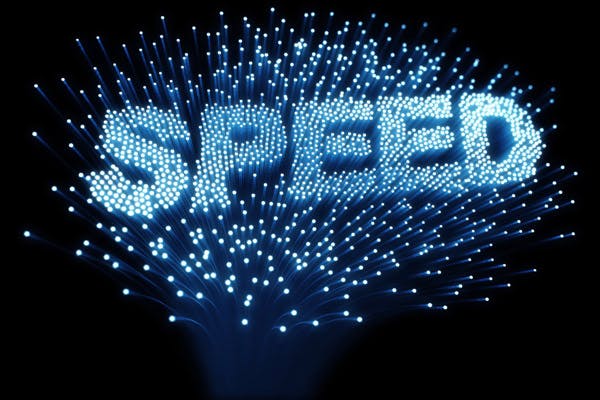 2. Move your router
Lots of things can impact the strength of a wireless broadband signal - walls, doors, even interference from things like baby monitors. So if you're suffering from slow or unreliable Wi-Fi, try moving your router. Ideally, it should be positioned high up - on top of a bookshelf, for example.
If you want to maximise coverage across the whole house, try sticking it somewhere central, maybe at the top of the stairs. Whatever you do, don't stick your router in a cupboard - you'd be surprised how common a mistake that is!
You could also try getting a 'smart' router that automatically adjusts for interference, such as the BT Smart Hub.
3. Clean up your computer
There are tons of applications on your computer that could be using the internet, possibly some without you even knowing it.
Windows updates, security scans and updates, media player pop-ups, instant chat applications, Skype, open website tabs and more - all these things can eat away at your broadband speed.
To boost your speed, shut down services you don't want, as well as any bandwidth-heavy streaming services like BBC iPlayer and Spotify when you're not using them. To do this:
On PC, press ALT + CTRL + DEL to bring up task manager to see all programs running and close the ones you don't want.
Open Activity Log to see a list of everything running. Close down the ones that aren't essential.
You should also delete old files, and clear your browser history - you can do this from your web browser options menu.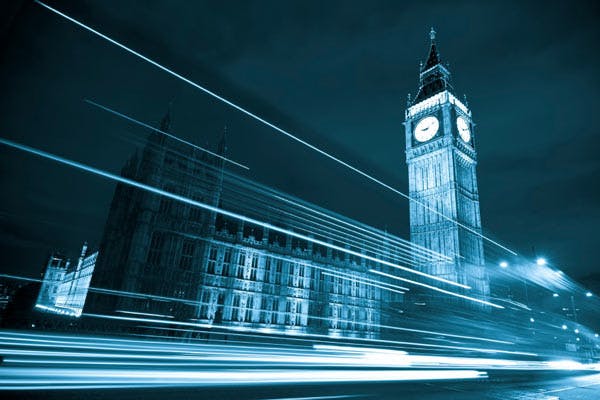 4. Get a powerline adapter
Powerline adapters use the electricity power lines in your house to boost your signal from room to room. These are particularly useful if there are rooms in the house where your wireless signal is weak.
Some providers, including TalkTalk, can provide powerline adapters, although you may have to pay for them. 
Here are our top 5 wireless powerline adapters 
Adapter
Name 
Details 
Price 
 
 
BT Broadband Extender 500 Kit, Powerline Adapter
Extend broadband anywhere around your home by turning any power socket into an internet port.
 

Only

£59.99
Buy Now 
 
Linksys PLEK500 Powerline AV2 Adapter Kit 
Turn your home's existing wiring into a digital network. Data rates up to 500 Mbps.
 

Only

£24.99
Buy Now
 
TP-LINK PA411KIT AV500 500 Mbps Powerline Adapter Starter Kit- Twin Pack
High-speed data transfer rate up to 500M, with up to 300 meter range over your home's electrical circuit.
 

Only


£31.29
Buy Now
 
NETGEAR PL1000-100UKS 1 Port Gigabit Powerline Adapter
Transfer speeds of up to 1Gb. Plugs into any socket. 
 

Only

£34.99
Buy Now
More wireless powerline adapters
5. Switch broadband
If you find that your connection is still slow, switching to another provider is possibly the best solution. Companies should be able to do a line test and give you an indication of the speeds you can expect to see before you sign up - and if they don't deliver, you may have the right to cancel your contract. Read more about Ofcom's rule on this.
Fibre optic broadband will be your fastest option - assuming it's available in your area, of course.
You can see some of the best broadband deals below:
Popular broadband deals
Broadband Unlimited
Fast Broadband
Unlimited Broadband + Weekend Calls
Unlimited Broadband - Line Rental Only
Superfast Fibre + Weekend Calls
£235.95

Total first year cost

£204.00

Total first year cost

£204.00

Total first year cost

£282.00

Total first year cost

£369.87

Total first year cost

£18.00 p/m for 12 months £19.95 setup costs

12 month contract

£17.00 p/m for 12 months

12 month contract

£17.00 p/m for 12 months

12 month contract

£21.00 p/m for 1 month £30.00 setup costs

1 month contract

£29.99 p/m for 18 months £9.99 setup costs

18 month contract

Average speed 10 Mb
Average speed 11 Mb
Average speed 11 Mb
Average speed 11 Mb
Average speed 50 Mb
Pay as you go
Pay as you go
Weekend calls inc.
Pay as you go
Weekend calls inc.

Offer ends 21/06/18

Offer ends 12/07/18

Offer ends 30/09/18

Offer ends 30/06/18

Offer ends 21/06/18

Go

Call Sky on

0800 759 1469

Go

Call TalkTalk on

0800 049 7843

Mon to Thurs 8am-10pm

Fri to Sun 8am-9pm

Go
Go

Call SSE on

0330 053 5146

Mon - Fri 8am-8pm

Sat 8am-2pm

Go
Or you can full list of broadband packages available in your area with our postcode checker, and compare them to find the best deal.
Was this guide useful? If so, take a minute to rate us on Trustpilot. 
Disclaimer: The content on this page was not provided or commissioned by any of the providers or operators mentioned. The opinions expressed are the author's alone, and have not been approved, reviewed or otherwise endorsed by providers or operators. Links to providers and operators on this page make us money if you sign up to a deal, but do not increase the amount you pay. For more on how we make money, read about us.