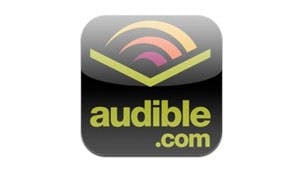 Reading is all well and good, but sometimes it's nice to lie back and let the words wash over you. Adriano Comegna, Content Marketing Manager for broadbandchoices sings the praises of Audible.
This app's perfect for the practical or lazy commuter, or for people that love to listen rather than read. Audible's nothing groundbreaking - it's essentially just a catalogue of audiobooks, but I found it very convenient.
Since the advent of smartphones, audiobooks have become a lot easier to listen to. Back in the day, you needed a CD, so you typically had to listen to them at home. Well okay, they sold portable CD readers, but let's be honest they were too bulky to be truly practical.
Now though, the advent of downloadable books, plays and more through Audible, I now listen during my daily commute and even when relaxing at home.
Learning while sleeping
I've always wished there was a way to sleep while increasing my knowledge. I've seen gadgets that you put on your forehead during the night, which can pass you some sort of understanding of a subject, but I have always found such things a bit creepy - and likely entirely ineffective. Of course, I haven't tried it myself, but if anyone's had a positive experience please let me know as it will probably be my next purchase…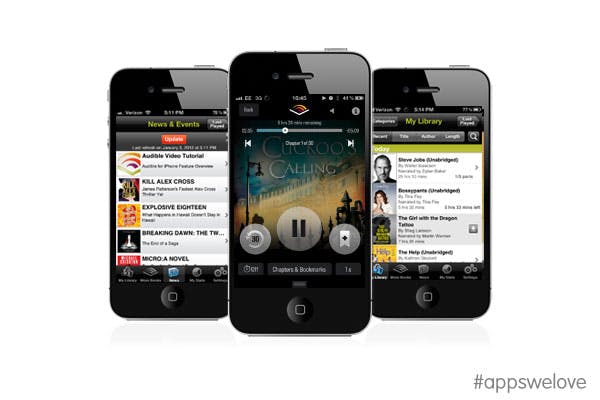 Audible is the closest thing I have to sleeping and learning. During my hour-long commute, I can keep my eyes closed - almost sleeping - and listen to whatever I want without having to hold a book. The catalogue has more than 150.000 titles: thrillers, fiction, business, romance - pointless for me at least - and more.
There's also a quite interesting section for other languages - including my native Italian. There aren't as many titles as the English version but I wasn't expecting otherwise.
How it works
You can chose a pay monthly plan. In this case, you have 2 options - £7.99 a month for one book or £14.99 for 2 books a month. Alternatively, you can get a 12-book annual membership for £69.99 or 24 books for £109.99.
You can also roll over credit as long as you keep you membership active so if you don't want a book one month, you can save it for another time.
I suggest the one a month plan and if you run out of credit you can buy extra, They often do a special offer which gives you 3 credits for the price of 2 so you can download your next audiobook without having to wait the rest of the month without reading …erm, I mean listening to a book.
Finding stuff to listen to is easy - Audible's recently created a new "listener page". This section lets you follow a particular listener, so you can find out new books and decide to buy it or no using their comments and the audio sample provided.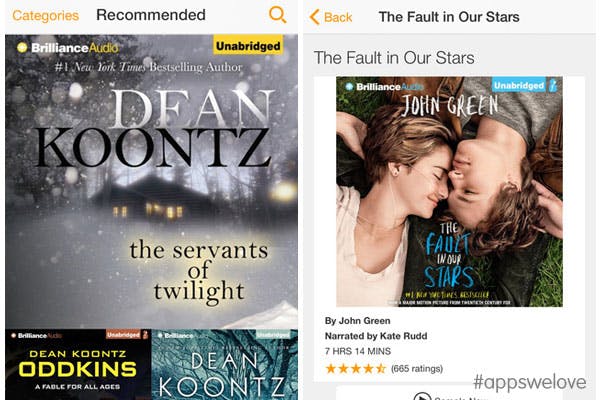 There are no in-app purchases, so you have basically to go on the mobile version of Audible website and buy from there, then sync with your app the new book. That's a rather unpractical way to do things - the app could definitely be improved in that respect.
You can download books over Wi-Fi or mobile data, but keep an eye on your data allowance. Always use Wi-Fi if you can - it's cheaper and faster.
Be a good boy scout
You can even earn badges while you read - sorry again, listen - to your book to make everything even more fun. As if listening instead of reading wasn't already a good enough reason to use it.
All said, Audible's nothing really new, but it is popular and practical - essential at a time when one of the most precious resources is the time to do what we love.
Have you used Audible? What do you like to listen to? Share your favourite books and apps in the comments below!
Mobile phone