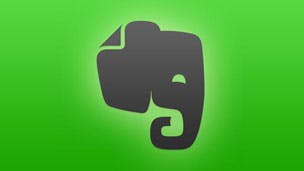 Some apps are time-savers. Others are life-savers. And then some, like Evernote, are both. Michael Phillips, CEO of broadbandchoices, tells us why Evernote is indispensable to his life.
Evernote is a cloud-based personal content aggregation service. That's a businessy way of saying it's like an digital scrapbook where you can put all your important notes.
Rather than carrying around an old school-style note book for writing and sketching, you simply enter it all into Evernote on a mobile phone, tablet or PC. It's more than just typed notes though - you can add photographs, digital documents and alerts to each new note you create.
I write notes because it provides a record of agreements, actions, thoughts and my personal learning. Most of my notes are generated in meetings with my teammates, but also via business books and my Spanish lessons.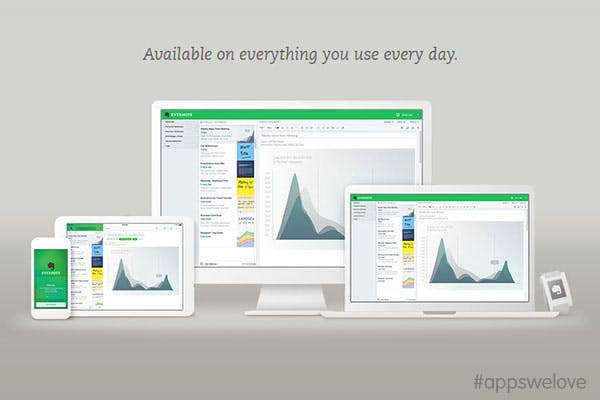 I love Evernote because it saves me time. Using my iPad I can type as quickly as I write with a pen (this is partly because I've generated a strange habit of writing in capital letters). In the old world of pen and paper, I 'd have to re-type notes into an email, now I simply copy and paste the notes into the message or, better still, I just forward the note I have typed in the meeting directly.
Because Evernote saves my notes in the 'cloud', I can access them on all of my devices. I can sit on the Tube and review my Spanish vocabulary and verb list, or can work out on the cross trainer at the gym while reviewing my notes from a recent board meeting.
Evernote is vastly superior to Apple's IOs notes app. You can 'tag' notes, so it's easier to search and group entries into themes. While formatting may be limited, you can add bullet points or add tick boxes to a note so you can mark tasks as being completed. Evernote keep adding new features, like alarms and alerts, to help remind you when you need to take care of something.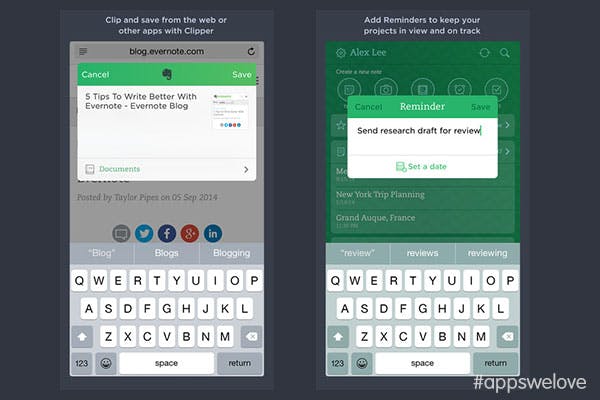 It's not perfect, of course - Evernote could be improved if the synchronisation occurred instantaneously. Sometimes latency causes problems with notes updating, which can be a real pain. Paying for the premium version get around this issue though, as it lets you manage conflicts between notes.
Despite the glitches, I love Evernote.  It's a simple tool, but one that helps me become much more productive. It helps me share ideas and thoughts with colleagues and it gives me instant access and time and any place - even if there's no mobile internet or Wi-Fi.
Is there an app you love? Let us know in the comments!
Mobile phone