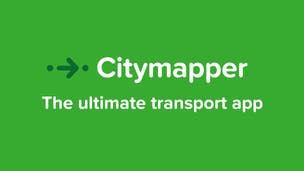 The Citymapper app's all about helping you to get where you need to go in some of the world's biggest cities, including London, Paris and San Francisco. Here's why it's one of the apps we love...
By Glen Hammond, IT Projects Manager, broadbandchoices
Citymapper is a travel companion app. It helps you decide the quickest routes to your chosen destination, encompassing all that city transport has to offer. If you commute into or live in London this app will change your life.
Of course, it's not just London - the app works in a number of world cities: Paris, Berlin, Barcelona, Madrid, Rome, New York, Boston, Washington, Chicago and San Francisco.
After using it extensively in London, I was pleasantly surprised to see how seamless the experience was on a recent weekend break to Paris. The app detects that you're in a new city and adjusts accordingly.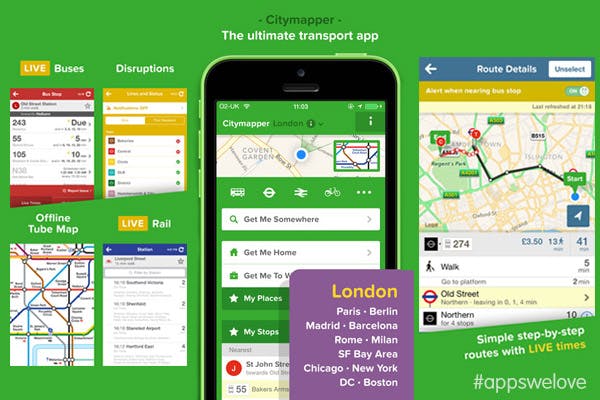 The sheer number and quality of features on offer is fantastic. You can set your home and work locations, as well as quick links to other places you may frequent. Even if you're in the mood to traverse the city by foot, it'll tell you how many calories you'll expect to burn.
The app also comes ready with:
a tube map
cycle dock location search and number of available cycles
bus timetable what whatever city location you choose
National Rail timetable
a tie in with the black cab company Hailo so you can choose to be picked up if you wish
PLUS information and ferry and tram stops
​What impressed me most when I first used Citymapper was the speed of the app. In no time at all I had a plethora of options on how to get somewhere. I find the app most useful for the morning and evening commute - especially as it allows you to see the variety of options open to you.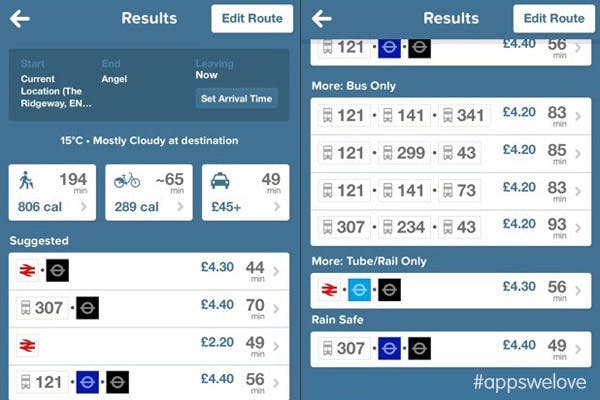 Also, I love that it tells me about potential problems on my journey such as tube delays. You'll need a data connection on your mobile phone to power the app though - its offline functionality is naturally limited on the tube or in tunnels.
You can tell the people who make it have a sense of humour. The app update info text is an essay of passionate ramblings from the inner mind of a city mapping maniac. Occasionally you have the opportunity to see how long your journey would take if you took a jetpack or teleported there. These are accompanied by some simple and funny animations.
After using the app for the better part of a year there's honestly not a single thing I would change about Citymapper. I couldn't recommend this app more highly. It is a must for city living or visiting.
What are the apps you love? Let us know in the comments, or on Twitter with the hashtag #appswelove
Mobile phone