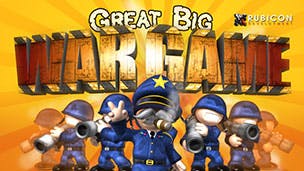 War? Huh - what is it good for? Well, it makes for quite an entertaining app as it turns out. Mark Irwin, UK Managing Director for broadbandchoices explains why Great Big War Game is a must play.
Great Big War Game (or GBWG to make it fit under the app icon name) is a rather natty little turn-based strategy game made by Rubicon Development (@RubiconDevelop) - an award-winning British games company.
It's actually a sequel to the similarly-named Great Little War Game (GLWG naturally). If you're worried I've recommend the wrong one, rest assured - like The Godfather, Star Wars and Alien, the sequel's better than the original.
You take control of an army, led by a comically inept Monty Python-esque General, over dozens of levels of increasing complexity. The specific missions you have to accomplish varies nicely from level to level - ranging from wiping out an enemy HQ, surviving an onslaught, assassinating a rival General, to collecting enough resources.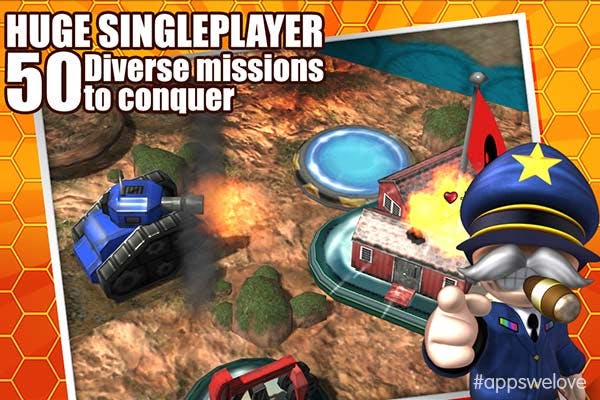 Troops at your disposal are equally diverse, featuring scouts with binoculars, Arnie-type commandos, crafty snipers, tanks, choppers and gunboats.
It's not a real-time game, which can be frantic, fraught, and potentially embarrassing if you get a bit carried away on your commute. Instead it's a more strategic turn-based game that causes you to plan several moves in advance, and identify opportunities rather than react blindly.
It has a very nicely designed 3D world, with some very cool sound-effects and voice-overs. There's some genuinely funny dialogue and interactions in it as well, particularly in the between-level cut-scenes. It's what chess should be (i.e. with guns and jokes).
It doesn't require constant internet access (once downloaded, it's downloaded) so doesn't eat into your data allowance, making it a great way to while away a delayed train journey or long flight. It also regularly saves - very useful if, for example, you've managed to get a toddler off to sleep, but play in constant fear of them waking up and making you lose your progress.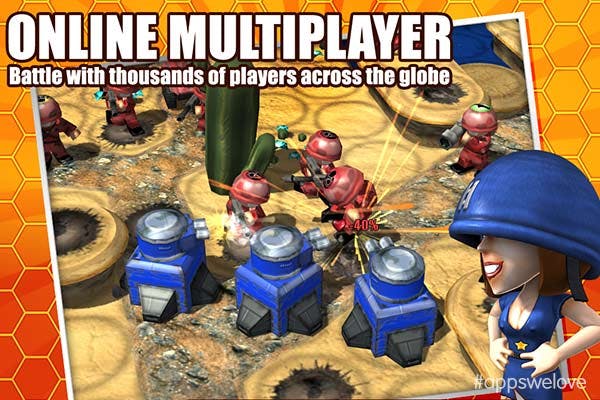 The demo version is free, but doesn't have many levels. The full game only costs £1.99 at last check, and the gameplay-to-cost ratio is phenomenal. 30min a day could easily last you a month with this game, working through the story mode. And then there are short battles, and player-vs-player as well.
There are plenty of rubbish games available on the iPad, with inexplicably positive reviews and loads of downloads, so it's great to see a game with so much craft, care and love poured into it.
Is there an app you love? Tell us what it is in the comments!
Mobile phone