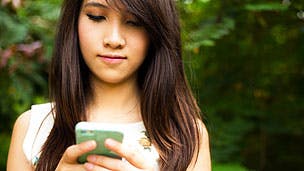 You remember their first words as if it happened yesterday - and now they're already badgering you for a mobile phone. But which handset is best for your son or daughter?
There's a lot to consider here. Chances are your child will need different things from a phone depending on their age.
If your child is somewhere between 10 and 13, they likely travel to-and-from school independently, and have started to meet up with friends on their own. For example, if they need Google Maps to find their way to a friend's house, then they should have a phone that can connect to the internet.
On the other hand, if your child is slightly younger, they might only need a phone so that they can call you in an emergency - maybe they were a couple of minutes late for the school bus home, and now need you to come pick them up. 
Best phones for kids aged 7-10
If your child is under 10, chances are that they're not doing too much on their own yet. You might want to consider the next couple of years though, as they'll be travelling independently before you know it.
Nokia 108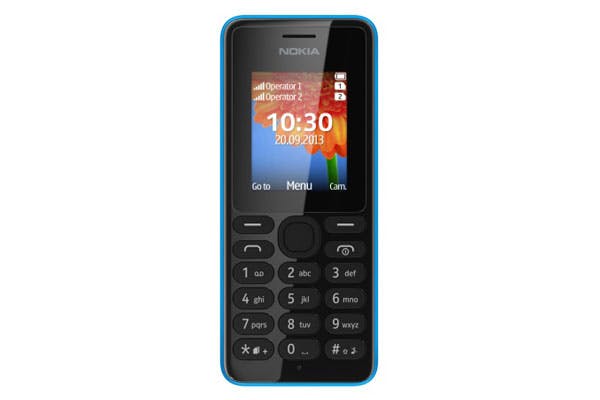 Sturdy feature phone that isn't likely to break
Comes in a range of colours
The most basic phone in this list - great for texting and calling
… but very little else besides that
For younger kids, you'll probably want a feature phone rather than a smartphone. The Nokia 108 has been around since 2013, and it's still going strong today. It's a bit of a blast from the past, with its postage-stamp sized screen, and a number pad with physical buttons. Brace yourself: you actually have to push the buttons to get them to get them to work - none of this 'touch screen' nonsense.
That said, it's not a smartphone, so the camera is nothing to write home about. It also doesn't have GPS (or even a way of connecting to the internet). But for the sake of just calling and texting - and a couple of pre-downloaded games to keep your kid entertained - the 108 is ideal.
Alcatel Pixi 3 (3.5)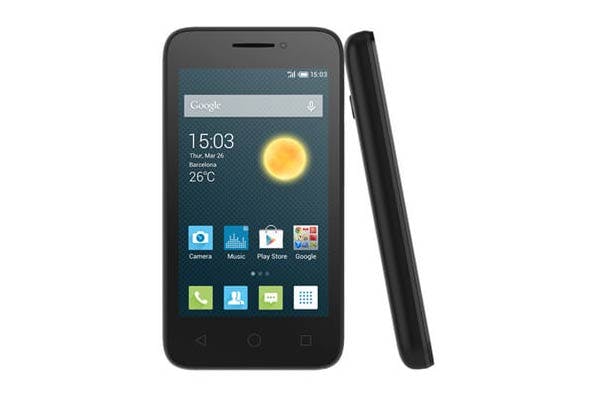 Perfect for keeping in touch, and a little bit more
It's only little, so suits smaller hands
Can connect to the internet
Has an app store and a camera
Okay, so this might stretch the definitions of a 'smartphone', but hear us out. This little fella has a 3.5-inch screen, making it perfect for younger kids with smaller hands. It has access to the Google Play Store, so there's more than 1.5 million apps to keep your child entertained. The Play Store also has the option for parental controls that require you to approve purchases before they happen. That means no surprise phone bills, but hours of entertainment.
Because of how cost effective this phone is, it is available on some super cheap, super flexible tariffs. You'd be hard pushed to find a deal that doesn't suit both your bank, and your child's ruthless demands.
See Alcatel Pixi 3 (3.5) deals
Microsoft Lumia 550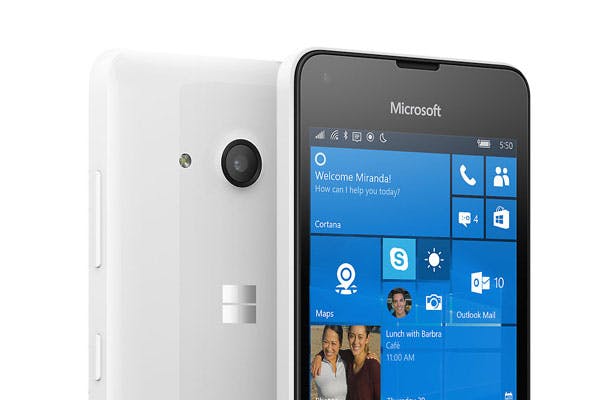 Won't break the bank
Has some neat features - namely Cortana
Comes with Microsoft's My Family parental controls
Easy to use, colourful design
You know what you're getting with a Nokia-built Microsoft phone. While it's not to everyone's taste, it is as durable as you would want, incredibly easy to use, and comes with a range of features straight out the box. It's got a bigger screen that the other phones of this list at 4.7-inches, as well as a better camera. Essentially, the 550 is for the kids that want more of a starter smartphone than a starter phone-phone.
Despite this, it's in the budget end of the Lumia range. Sure, this means that it's not the most high-tech phone in the world, but for the price, it's really not bad at all. 8GB is enough storage for a handful of apps, the screen is surprisingly clear, and the 2MP front-facing camera can handle a selfie or two (even if you can't).
Best phones for kids aged 10-13
It's usually during the 10-13 years when children start to travel independently. Most kids start secondary school at age 11, so it's essential that they have some means of communication as they make their way to and from school each day.
Motorola Moto G series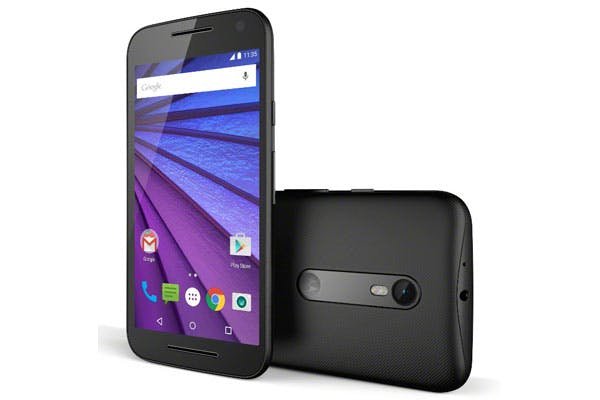 Entry level smartphone that packs a punch
Gorilla Glass screen and water resistance
Excellent value for money
The Moto G series contains a range of phones, and they're all really handy all-rounders. The G3, from 2015, has all the functionality of a modern smartphone, without going overboard on specs (storage space is low, for instance). It's water resistant, and comes with the famously tough Gorilla Glass screen. All in all, it's really easy to use, and fairly inexpensive.
On the other hand, the newer Moto G4 is essentially what it sounds like - it's 'plus-one' in most aspects when compared to the G3. It's got a neater design, better camera, and faster performance. It might require a bit more buck - but it comes with a bit more bang. Keep in mind that it doesn't come with Gorilla Glass or water resistance though, so it's definitely one for the more steady-handed children out there.
Huawei Y6 II Compact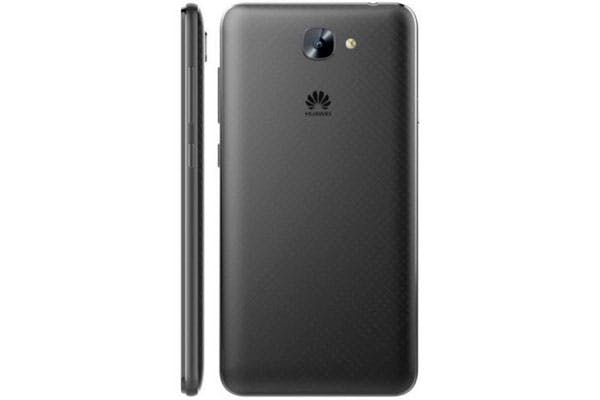 Healthy sized entry level smartphone
5-inch screen, 13MP rear camera, 5MP selfie camera
Relatively low price tag
Up to 256GB expandable storage
This Huawei model is a really good first smartphone for children that want a big screen. If your child likes to download films, watch TV, and play games, then this phone could be the perfect fit. Although the base handset comes with just 16GB of internal storage, you can easily pick up a Micro-SD card and build that number all the way up to a whopping 256GB. To put that in perspective, the Harry Potter films are around 4GB each.
If the Y6 sounds great but brings slightly too much to the table, then consider the Y3 instead. It's a tad older, but still makes for an ideal first phone. Sure, it's got a smaller screen at 4 inches - and a slightly lesser camera on the front and back - but first phones don't get much more value-for-money than this.
iPhone 5s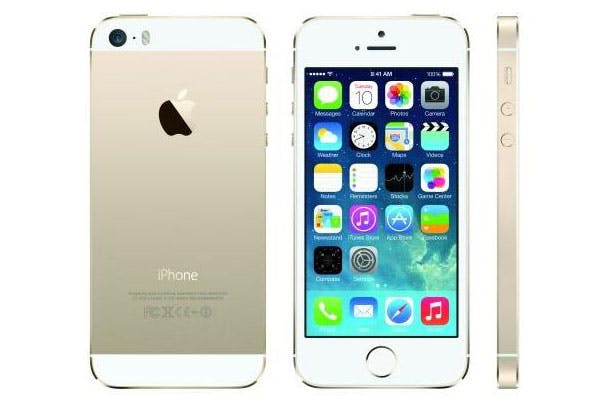 A not-too-budget jack of all trades
Really good rear camera (and a decent selfie one too)
Handles games and downloads with no issues
It's an iPhone, so your kid's street-cred is likely to double
Okay, if you cave and give your kid an iPhone, the 5s is a near-perfect starting point. Its screen is on the smaller side at just 4 inches, but it is not far behind the more recent iPhone releases in terms of ability. iPhones can be expensive (especially when they're new), but it's been a few years since the 5s was released. Due to its age, the 5s is available on cheaper tariffs than you might think.
Money saving tip from our expert: Network providers such as BT now offer family SIM deals, where the more you buy, the more you save. If you are a family of four or more, the savings can really add up. Well worth a look.
Best phones for teenagers
Chances are your teenage son or daughter is now moving on to their second phone. They'll probably be looking for an improvement on their first handset, but perhaps still don't need an expensive flagship.
Sony Xperia XA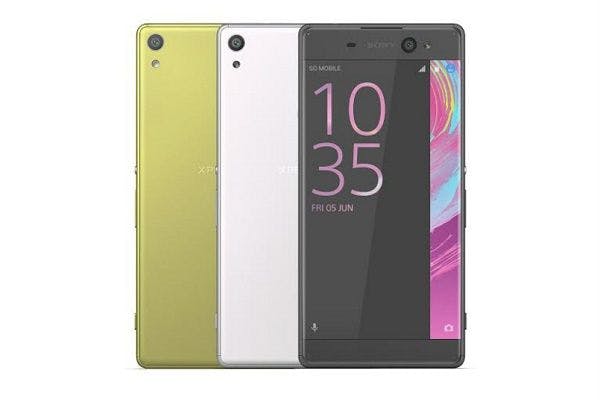 Easy to use 5-inch screen
Slim and good looking overall
Smaller than average battery at 2300mAh
… but fast charging capabilities bail it out
The Xperia range from Sony has long been known for its quality, and the XA is no exception. It's available in a host of colours, boasts a clear 5-inch display, and will be able to handle the selfie demands of any teenager with that 8MP front camera. One of the things we love about the XA is that it can fast-charge, meaning you can get a good chunk of battery back after just a few minutes of being plugged in.
Samsung Galaxy A5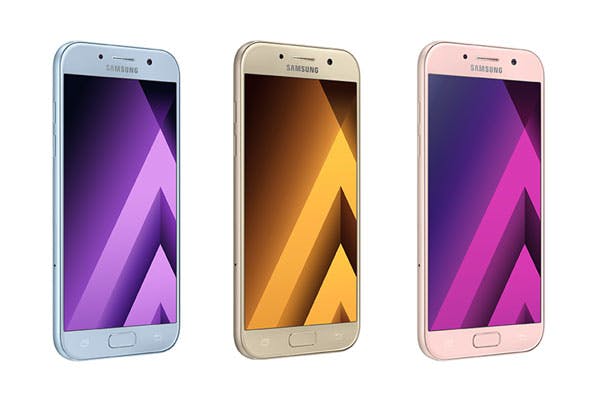 Big HD display
Brilliant 16MP camera
Fully waterproof
Speedy fingerprint scanner
You know where you are with the Galaxy A series. The A3 is a great starting point, but the A5 is where the bells and whistles lie. With exceptional build quality and a nicely sized 5.2-inch display, it's sure to satisfy the more tech-savvy teenagers out there. As if that wasn't enough, you can also take in into the shower due to its IP68 certification - in other words, it's waterproof. Bare in mind it is more expensive than other phones on this list, but you certaintly get the specs to match.
Money saving tip from our expert: Flagship phones can be really expensive, but teenagers are going to want something powerful that can handle their usage. We recommend looking at previous generations of the expensive flagships. That way, you get a powerhouse of a phone for a significantly lower price. For example, instead of buying the newest iPhone, why not consider the one that came out last year?
Speciality Phones
Kurio Phone
The Kurio is a purpose built smartphone for children. Parents have full control over app purchases, internet browsing, as well the ability to check phone call and text history. As if that wasn't enough, it also comes with geo-tracking, meaning that you will always know where your child is.
All this might seem a bit over the top, but if your kid is starting to travel independently, nothing offers quite the same level of protection as the Kurio.
Firefly glowPhone
This Firefly phone is about as basic as they come, but definitely serves a purpose. The primary use for it is as an emergency phone - you load on two pre-programmed numbers… and that's about it. It's definitely for the younger children out there, but ideal if all you want is for your child to be able to contact you if they come into any strife.
Mobile phone