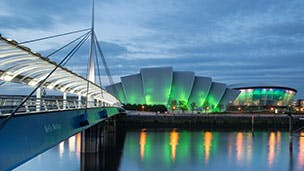 Broken phone? There are loads of options for getting it fixed, fast. But don't be fooled into thinking you'll get the same deal at any of your local repair shops. Prices can vary quite a bit, and some repairs don't come with a warranty. It's worth taking a bit of time to find the right fix for you and your precious mobile.
We compared info from 10 repair shops in and around Glasgow. The price for a replacement screen on an iPhone 5S ranged from £35 to £75, and for a Samsung Galaxy S4 the range was from £30 to £150*. 
*For the Samsung Galaxy S4, we asked for just the glass to be replaced, but some shops only offered replacement of the LCD part too, which makes the price shoot up.  
Name

Details

Opening hours

 

Services

 

Warranty

 

iPhone 5s

 

Samsung Galaxy S4

 
Techno
Saracen Street
0141 611 5986

Monday to Saturday
10.30am to 5.30pm 

Walk-in service
1 month
From
£35
From £30
Phoneplus

Cowgate
0141 776 6111

Monday to Saturday
9am to 5.30pm

Walk-in service
1 month
From £35
From £40
Fone & Fix
Maxwell Road
0141 258 2321

Monday to Saturday
10.30am to 8pm

Walk-in service
No formal warranty
From £44.99
From £39.99
Glasgow Mobile
Dumbarton Road
0141 357 3381

Monday to Saturday, 10am to 6pm

Sunday
12pm to 5pm 

Walk-in service
48 hours
From £49.99
From £39.99
Repair King

Argyle Street
0141 221 7760

Monday to Saturday
10am to 6pm

Walk-in service
90 days
From £46
From £60
iRepair

Argyle Street
0141 564 1388

Monday to Saturday
10am to 6pm

Sunday
12pm to 4pm

Walk-in service
90 days
From £55
From £55
Fersun Repairs
West Street
0141 429 0280

Monday to Friday
9.30am to 7.30pm

Sunday
10am to 6pm

Walk-in
or postal service
90 days
From £54.99
From £59.99
SmartFone

Kirkintilloch Road
0141 237 7077

Monday to Friday
9.30am to 5.30pm

Saturday
10am to 5pm

Walk-in service
3 months
From £70
From £55
TechBytes
Duke Street
0141 554 6111

Monday to Saturday
9am to 6pm

Sunday
12pm to 4pm

Walk-in service
3 months
From £50
From £95 (screen and LCD)
Timpson

Buchanan Street
0141 221 0453

Monday, Wednesday and Friday
8.30am to 5.30pm

Tuesday
8.30am to 5pm

Thursday
8.30am to 7pm

Saturday
9am to 5pm

Sunday
12pm to 5pm

Walk-in service
12 months
From £74.95
From £149.95(screen and LCD)
(Data updated on 9th January 2015)
Mobile phone