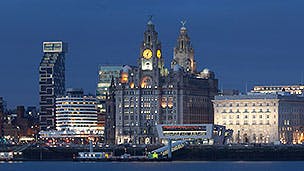 We know you can't manage without your phone for long. So when the unthinkable happens and it breaks, you're probably looking for the quickest repair possible. But it's worth taking a bit of time to check out what you're going to get. There's no shortage of repair shops, but they vary enormously in terms of the price and warranty they offer
We compared info from 10 repair shops in and around Liverpool. The price for a replacement screen on an iPhone 5S ranged from £44 to £80, and for a Samsung Galaxy S4 the price range was from £40 to £170*.
*For the Samsung Galaxy S4, we asked for just the glass to be replaced, but some shops only offered replacement of the LCD part too, which makes the price shoot up. 
Name

Details

Opening hours

 

Services

 

Warranty

 

iPhone 5s

 

Samsung Galaxy S4

 
Fix It
County Road
0151 230 1286
Monday to Friday
9.30am to 7pm
Saturday
9.30am to 6pm 
Walk-in service
12 months
From
£44
From £49

Smithdown Road
0151 283 3686

Monday to Saturday
9am to 6.30pm

Sunday
10am to 5.30pm 

Walk-in service
No formal warranty
From £49
From £45
Mobile Junction
Grange Precinct
0151 345 4670

Monday to Saturday, 10am to 5pm

Walk-in service
6 months
From £50
From £45
Fonefixed
Borough Pavement
07949 536555

Monday and Wednesday to Saturday
9am to 5pm

Tuesday
10am to 5pm

Walk-in
or postal services
6 months
From £60
From £60



County Road
0151 329 2029

Monday to Saturday
9.15am to 5pm

Sunday
10am to 2pm

Walk-in service
12 months
From £59
From £69



County Road
0151 530 1050

Monday to Friday
9am to 6pm

Saturday
9am to 5pm

Walk-in or postal services
3 months
From £60
From £40


Leece Street
0151 707 1912

Monday to Saturday
10am to 6pm

Walk-in service
3 months
From £60
From £120(screen and LCD)



The Match Factory
0151 427 4326

Monday to Friday
9am to 4.30pm

Walk-in service
3 months
From £59
From £139(screen and LCD)



07763 859642

N/A

At your home service
12 months
From £79.99
From £169.99 (screen and LCD)
Timpson

Central Station
0151 708 0203

Monday to Saturday
8.30am to 5.30pm

Sunday
10.30am to 4.30pm

Walk-in service
12 months
From £74.95
From £149.95(screen and LCD)
(Data updated on 9th January 2015)
Mobile phone