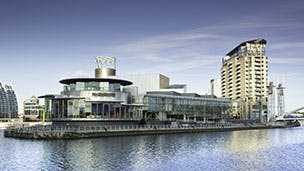 We know how much you rely on your phone. So when it breaks, you want to get it sorted as soon as possible. And that's pretty easy with repair shops springing up all over the place. Before you hand over your cash, though, it's worth making sure you're choosing the right one. Price is important, but you also need to know things like whether you'll get a warranty and whether the shop will be open when you've finished work.
We compared info from 10 repair shops in and around Manchester. The price for a replacement screen on an iPhone 5S ranged from £40 to £80, and for a Samsung Galaxy S4 the price range was from £35 to £160*.
*For the Samsung Galaxy S4, we asked for just the glass to be replaced, but some shops only offered replacement of the LCD part too, which makes the price shoot up.  
Name

Details

Opening hours

 

Services

 

Warranty

 

iPhone 5s

 

Samsung Galaxy S4

 
Smart Fones Ltd
Moulton Street
0161 832 3066
Monday to Friday, 10.30am to 7pm 
Walk-in service
No formal warranty
From
£40
From £35
Techways

Wilmslow Road
0161 637 2661

Monday to Friday
10am to 8pm

Saturday
11am to 8pm

Sunday
12pm to 8pm

Walk-in service
1 month
From £44
From £35
Xtreme Mobiles
Bury New Road
0161 834 9009

Monday to Saturday
10.30am to 8pm

Sunday
10.30am to 5.30pm

Walk-in service
3 months
From £50
From £50
iMobile Manchester
Stretford Road
0161 747 6292

Monday to Friday
10am to 7pm

Saturday
10am to 4pm

Walk-in
postal or
courier services
3 months
From £55
From £45
The Phone Hut

Liverpool Road
0161 775 3367

Monday to Friday
9am to 5.30pm

Saturday
9.30am to 3pm

Walk-in
or postal services
7 days
From £44.99
From £69.99
Elite Phones

Church Street
0161 789 3355

Monday to Saturday
9am to 6pm

Walk-in
or courier services
12 months
From £69.99
From £59.99
VK Mobiles
Middleton Way
0161 653 8500

Monday to Saturday
9am to 5pm

Walk-in
postal
or courier services
No formal warranty
From £79.99
From £79.99



High Street
0161 833 9999

Monday to Saturday
9.30am to 6.30pm

Sunday
11am to 5pm

Walk-in service
28 days
From £79
From £120(screen and LCD)


Oldham Road
0161 223 9496

Monday to Friday
10am to 6pm

Saturday
10am to 5pm

Walk-in service
No formal warranty
From £60
From £160 (screen and LCD)
Timpson

Halle Mall
0161 839 3018

Monday to Friday
8.30am to 6.30pm

Saturday
8.30am to 5pm

Sunday
11am to 5pm

Walk-in service
12 months
From £74.95
From £149.95(screen and LCD)
(Data updated on 9th January 2015)
Mobile phone