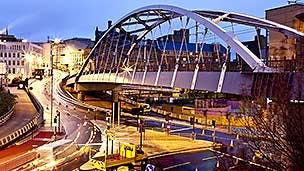 If your phone's bruised or broken, chances are you're keen to get it fixed as quickly as you can. Luckily, there are plenty of repair shops around who'll happily take it off your hands and fix it in a flash. But don't rush into anything; some repair shops don't offer a warranty and prices can vary massively.
We compared info from 10 repair shops in and around Sheffield. The price for a replacement screen on an iPhone 5S ranged from £50 to £75, and for a Samsung Galaxy S4 the range was from £35 to £150*. 
*For the Samsung Galaxy S4, we asked for just the glass to be replaced, but some shops only offered replacement of the LCD part too, which makes the price shoot up.   
Name

Details

Opening hours

 

Services

 

Warranty

 

iPhone 5s

 

Samsung Galaxy S4

 
Mobile World
Castle Market
07894 032786

Monday to Saturday
8.30am to 6pm

Sunday
10.30am to 4.30pm 

Walk-in service
2 weeks
From
£50
From £35
SheffTech

Alison Crescent
07463 921129

Monday, Tuesday and Friday
10am to 6.30pm

Wednesday and Thursday
12pm to 5pm

Saturday
11am to 5pm

Walk-in service
90 days
From £50
From £40
Phone Tech
Staniforth Road
0114 243 9897

Monday to Saturday
10am to 7pm

Walk-in service
2 weeks
From £50
From £40
Xtreme Mobiles
Waingate
0114 278 8764

Monday to Saturday
8.30am to 5.30pm  

Walk-in service
No formal warranty
From £50
From £50
Talk Time Mobile Phone Centre

Firth Park Road
0114 243 1333

Monday to Saturday
10am to 6pm

Walk-in service
1 month
From £50
From £60
Fone Fix

Barber Road
0114 221 9364

Monday to Friday
10am to 6pm

Saturday
10am to 5.30pm

Walk-in service
2 weeks
From £65
From £45


Glossop Road
0114 266 0091

Monday to Friday
10am to 5.30pm

Saturday
9.30am to 3pm

Walk-in service
30 days
From £60
From £75
Phoneway

Pinstone Street
0114 438 7101

Monday to Saturday
9.30am to 5.30pm

Walk-in service
30 days
From £75
From £60


Arundel Street
0114 275 0023

Monday to Friday
10am to 6.30pm

Walk-in service
6 months
From £70
From £70
Timpson

High Street
0114 275 2500

Monday to Saturday
8.30am to 5.30pm

Sunday
10.30am to 4.30pm

Walk-in service
12 months
From £74.95
From £149.95(screen and LCD)
(Data updated on 9th January 2015)
Mobile phone