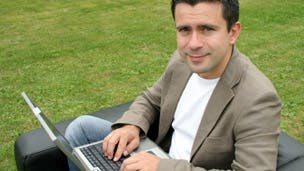 The first 50 customers have been connected to Cornwall's new £132million superfast rural broadband network.
The service is already available to more than 1,000 homes and businesses in the Chiverton Cross and Chacewater areas, said BT, which is part-funding the scheme.
A further 14,000 customers will be able to connect by Thursday, when St Agnes, St Day, Portreath, Devoran, Leedstown, Stenalees and Par go live.
BT has already installed more than 150km of fibre optic cable to get the superfast internet scheme up and running.
At least 80% of Cornwall and the Isles of Scilly are set to be connected by 2014.
Michael Owen, owner of 19th century pub the Britannia Hotel in the village of Chacewater, was one of the first customers to be connected.
"Superfast broadband is fantastic," he said. "I had high expectations, but it has been even better than I imagined. Downloading films, for example, takes no time at all, and when I send a video it just flies. It really is amazing."
The scheme is expected to create 4,000 new jobs and protect a further 2,000, said BT, which is funding the project with the European Regional Development Fund Convergence programme. It will also give Cornwall and the Isles of Scilly one of the best broadband networks in the world.
Customers can find out more by visiting the project website at www.superfastcornwall.org.