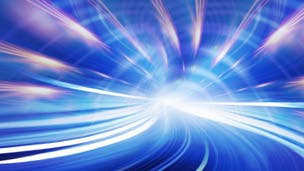 More than 1.5 million new homes and businesses are set to get superfast broadband from BT by the end of the year.
Barnsley, Plymouth and Stockport are among the towns lined up to get a broadband speed upgrade as BT Openreach unveils the latest round of upgrades.
The UK's biggest broadband provider is rolling out a fibre optic broadband network to offer speeds of up to 40Mb to consumers across the country.
It has now named the next 156 telephone exchanges that are to be upgraded. "The majority of them will be enabled for fibre broadband during 2011, with more than 50 due to be upgraded by the end of this summer," said BT Openreach. "The remaining exchanges will be offering fibre broadband by the end of 2012."
The new locations also include the 10 winners of last year's Race to Infinity competition, where communities voted to win faster access to the new network.
David Campbell, managing director of next generation access for Openreach, said: "Our fibre programme is well underway with more than four million premises now able to order a fibre-based broadband service from their chosen supplier.
"[We are connecting] a further 1.5 million premises many of which will be able to enjoy the benefits of superfast upload and download speeds from as early as this summer."
BT has pledged £2.5billion towards its superfast broadband network, which will bring faster speeds to two-thirds of the UK by 2015.
The network will mostly be made up of 40Mb broadband connections, but fibre will be run direct to homes and businesses in around 25% of connections, offering even faster speeds of up to 100Mb.
BT's new network is also available for rival providers to use, with suppliers like Plusnet and TalkTalk already offering their own cheap fibre packages.