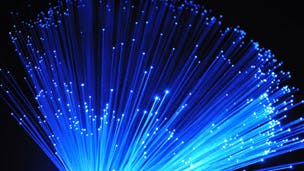 Satellite giant Sky is set to become the first big broadband provider to trial its own superfast connections using BT's existing network of poles and ducts.
BT Openreach, which manages the incumbent operator's network of copper wires, poles and ducts, has agreed to let rivals access its infrastructure by summer 2011.
Duct and pole sharing deals will allow other suppliers to offer their own fibre optic broadband services without the cost of digging up the roads to lay cables.
Sky will join Call Flow, a small supplier, as the first providers to trial the use of BT's network for three months.
Sky played down the news, however. A spokesperson said: "This is a small scale trial which forms part of our fibre test and learn activity, alongside our existing research and development trials with BT and TalkTalk.
"It will help us understand future options and ensure we are well positioned should customers tell us they want fibre broadband."
Fergus Crockett, Openreach product director, said: "This trial will allow us to field-test the processes involved in allowing others to use our duct and pole infrastructure and build upon the accuracy of our assumptions before we launch the product commercially."
He added that it would also provide "greater clarity" surrounding deployment and costs.
Earlier this month, a number of major providers and technology firms, including Virgin Media, TalkTalk and Fujitsu, wrote to Ed Vaizey, the minister responsible for the Broadband Delivery UK (BDUK) programme, calling for "urgent intervention".
The companies complained that rural broadband schemes risked being "dominated" by BT if it didn't revise its pole and duct sharing prices.
Final prices for access to the network are set to be announced by BT in the summer, but Ofcom could step in to regulate if rivals are still unhappy.