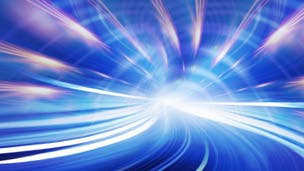 Cable giant Virgin Media is set to trial a 1.5Gb broadband connection - 240 times faster than the national average.
The 1.5Gb trial will use the provider's existing cable network, which already offers superfast speeds of up to 50Mb and 100Mb, said Virgin Media.
If successful, the trial in Old Street, London, would become the world's fastest cable connection - and 240 times faster than the 6.2Mb national average.
As well as 1.5Gb download speeds, the trial will also offer superfast upload speeds of 150Mb.
Jon James, executive director of broadband at Virgin Media, said: "Demand for greater bandwidth is growing rapidly as more devices are able to connect to the internet and as more people go online simultaneously."
The cable provider added that using its superfast network, its customers would also be in the best position to use internet services that have not even been invented yet.
Virgin Media said: "These superfast speeds are possible because of the £13billion of private investment made by Virgin Media, which means that every cable home is connected to a state-of-the-art fibre optic network by a high-grade coaxial line."
Taking a dig at rival provider BT, it added: "By contrast BT's infrastructure remains reliant on copper telephone wiring, or in some cases even more inferior aluminium, which was never intended to supply broadband. This will not change for the overwhelming majority of homes eventually offered fibre-to-the-cabinet (FTTC) services from other providers."
Virgin Media's cable network covers around half of the UK, while BT is currently rolling out its own fibre optic broadband network. At the end of 2010 this had reached four million homes and businesses, but BT plans to extend this to two-thirds of the UK by 2015.