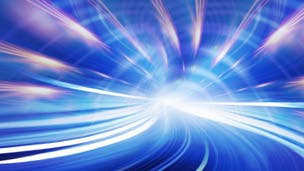 90% of the UK will get web speeds of at least 25Mb by 2015, as part of the government's plans to create the "best broadband network in Europe".
Government minister Jeremy Hunt has finally revealed details of exactly how fast "superfast" broadband is, promising that 90% of UK homes will get minimum download speeds of 25Mb within four years.
Speeds of at least 2Mb should be available to all of the country by 2015, added the Culture Minister at the Race Online 2012 conference last week, though the government wants 90% of homes and businesses to be able to access much faster speeds.
The government expects the market to deliver fibre optic broadband to around two-thirds of the UK by 2015, though it had previously set aside a £530million fund to help bring superfast connections to the "final third" of mostly rural areas.
Calling on local authorities to apply for cash to bring their communities up to speed, Hunt said: "We have set aside the money and the expertise to make this happen. Now local authorities need to step up to the plate by bringing forward their own plans and setting out how they will deliver this level of ambition."
However, some critics have called the plans over ambitious, citing the current variations in broadband speeds across the country. When Ofcom tested download speeds in November and December last year, the telecoms regulator found that the UK averaged just 6.2Mb.