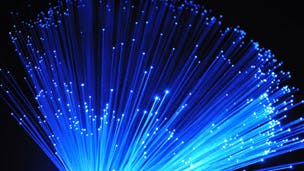 Fibre broadband could be delivered using electricity poles and other existing infrastructure, says think tank.
All of the UK could enjoy 100Mb broadband without the need for additional government money, according to a leading think tank.
This could be achieved if utility companies simply shared their infrastructure, said the Information Society Alliance (EURIM).
The government needs to "consider all options to get the 'fourth utility' to many hard-to-reach homes", it said.
"100Mb broadband across the UK can be provided with the funds already available, provided a mix of local enterprise and market forces makes full use of existing infrastructure," added EURIM, referring to the £530m earmarked by the government to bring superfast broadband to rural areas.
A network of 150,000 power substations already serve 98% of homes, said the report, and "in many cases fibre could be strung up alongside power lines to homes instead of digging up roads."
It also suggested sharing the high-speed connections already provided to schools and piggybacking other government projects, such as the £11bn plan to introduce smart power meters to 30m homes and businesses.
At present, the government plans to deliver at least 25Mb to 90% of premises across the country, and a minimum of just 2Mb to the remaining 10% by 2015.