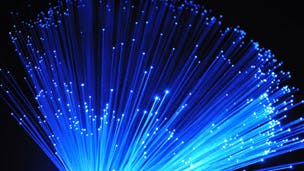 BE plans "unlimited and unshaped" fibre optic broadband.
BE has revealed it could launch a truly unlimited fibre optic broadband package this year.
The provider, which shares a network with O2, said there was "terrific demand" for fibre from its customers, who come to BE because of its reputation for fast, reliable broadband packages and very generous download allowances.
Echoing O2's announcement last week, Chris Stening, managing director at BE, said the company was determined to offer a fibre product with "all the things you love about BE".
He said: "BE members know that speed is affected by much more than the materials of the cabling that runs into the cabinet though. In practice that means an unlimited, unthrottled connection from BE could be faster for downloading films than a fibre connection with traffic management.
"So our plans for fibre have to be something unlimited and unshaped too, otherwise it simply defeats the object of having greater speed. It's great to be told you could get speeds up to some high level, but with traffic management it is unlikely you'll get it for long."
Although he couldn't reveal any package specifics, Stening did add: "We are unlikely to be the cheapest in the market but we are determined to be the best."
He added that like O2's fibre service, which is also set for trials later this year, BE would run a pre-registration service to allow existing customers to sign-up first.