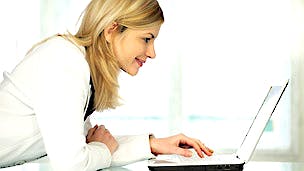 A quarter of the country can now sign-up to Virgin Media's superfast 100Mb broadband.
With 6.5 million homes covered, Virgin Media is on track to roll out 100Mb broadband to its entire cable network by mid-2012, the provider has said.
More than 16 times the national average broadband speed, Virgin Media's 100Mb service has now reached over 160 different locations, allowing 25% of the country to upgrade.
Jon James, executive director of broadband at Virgin Media, said: "Virgin Media has consistently led the greatest developments in broadband in the UK and we're proud to continue this tradition with the roll-out of our 100Mb service.
"But we're not stopping there - we continue to develop broadband technology with trials for 200Mb taking place across the country and we have deployed a cutting edge 1.5Gb cable broadband trial in east London."
The cable provider is also rolling out a "faster uploads" programme, increasing upload speeds across all packages, including its 10Mb, 20Mb, 30Mb and up-to-50Mb services. Its 100Mb package will offer the fastest uploads at speeds of up to 10Mb, said Virgin Media.
The 100Mb service costs £45 a month on its own, or £35 a month when taken with a cable phone line at an extra £13.90 a month.