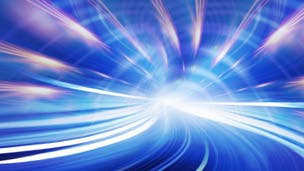 Virgin Media showcases world's fastest cable broadband at 1.5Gb.
Virgin Media has shown off the world's fastest cable connection - running 240 times faster than the UK national average.
The 1.5Gb connections were displayed at Old Street's "Silicon Roundabout" in east London, a hub for technology entrepreneurs.
The trial also delivers upload speeds as fast as 150Mb - faster than the top download speeds available in the UK today.
Jon James, executive director of broadband at Virgin Media, said: "As people are simultaneously connecting more gadgets to the internet and doing more online than ever before, we wanted to explore what our unique fibre optic network is capable of.
"At speeds of up to 1.5Gb, Virgin Media is delivering some of the fastest broadband in the world and, thanks to our ongoing investment, we're able to anticipate and lead the way in meeting growing demand for bandwidth as future services and applications come online."
Average broadband speeds in the UK stood at 6.2Mb when telecoms regulator Ofcom tested connections at the end of 2010, though the government wants 90% of the country to receive "superfast broadband" of at least 25Mb by 2015.
Virgin Media is currently rolling out its top 100Mb package across its cable network, which covers just over half of the UK. Last week it announced the roll-out had reached 6.5 million homes.
BT is also rolling out its own fibre optic service, which will deliver faster speeds to two-thirds of the country by 2015. Most of this network will be made up of 40Mb connections, though the incumbent operator plans to offer up to 100Mb connections to around a quarter of its network.