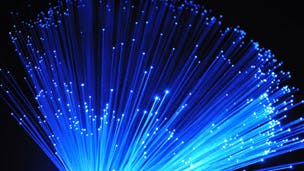 Southampton will be the first place to benefit from increased access.
Virgin Media's fibre optic cable network will be available to another 100,000 homes by the end of the year, the broadband provider announced today.
A privately funded expansion programme will see a "substantial" new construction project kick off in Southampton soon, which will double Virgin Media's presence in the city.
The provider extended its cable network to reach an additional 73,000 homes in the first half of the year, making 100Mb broadband available in places from Derry in Northern Ireland to Staines in West London, and further projects are planned for this year and beyond.
Jon James, Virgin Media's executive director of broadband, said: "By extending our unique fibre optic network to parts of the country previously outside our traditional heartland, we're ensuring more people can experience the compelling advantages that a superfast connection can bring."
According to Virgin Media, demand for greater bandwidth at higher speeds will grow as more devices are connected to the internet and more individuals in the same household want to go online simultaneously.
The volume of data downloaded by Virgin Media customers has increased by an average of 43% a year since 2007. A typical customer now downloads over 25GB a month, the equivalent of 30 hours of online TV, two hours of YouTube, 30 minutes of streaming music a day and a lot of web browsing and emailing.
James said: "Today's increasingly digital lifestyle requires better broadband and we've seen a strong response from the communities we expand into who are crying out for quality services.
"We're adding thousands of homes to our network every month as our expansion programme continues and we look for opportunities to give more people access to the fastest broadband and best in home entertainment," he went on to say.
Virgin Media pointed out that, while its infrastructure is the result of £13 billion of private investment in "high-grade" coaxial cable, which connects every home on its network, BT's services are reliant on slower copper telephone wiring.