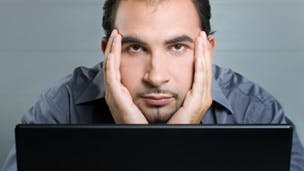 BE's plans to begin trialling fibre broadband packages by the end of the year have been put on hold.
The provider, which prides itself on offering an "unthrottled and unlimited" service, said thousands had pre-registered after it revealed hopes or fibre broadband trials back in July.
"We learned that there's demand across the whole country rather than a small number of city-centre hotspots," said a spokesperson on the company blog.
It had originally planned to use a partner network - most likely BT's fibre service - rather than lay its own cables, which is a costly and time-hungry job.
"Frustratingly, for both us and for you, it's taking us longer than we originally thought to find a solution that meets the expectations of BE and our customers," said BE.
BE is known for its fast speeds and very generous fair usage policies - which have so far never been applied - and the company had been hoping to launch an "unlimited and unshaped" fibre service.
"To reiterate, we believe an unthrottled and unlimited broadband experience across all our products will offer customers the best possible experience, and it is this approach that we want to bring to market through working with the right partner," said the blog post.
"We're putting lots of effort into making it happen and we're sorry that our initial goal of fibre products this year might not be possible."
It is now looking into alternative technologies, and will be using BE staff to trial faster services, rather than existing customers as it had previously hinted.
BT's fibre broadband packages, which currently offer speeds of up to 40Mb but are set to be doubled to 80Mb next year, are now available to more than five million homes and businesses, while rival Virgin Media offers its cable broadband to almost 13 million homes.
Although other suppliers can use BT's fibre network, they do not have the same flexibility that providers like BE currently enjoy - which could prevent them from offering truly unlimited or unthrottled deals.