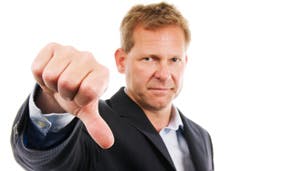 Rival providers must stop wrangling over prices if UK is to have "best broadband in Europe" says Jeremy Hunt.
The UK risks falling behind the rest of Europe because it is taking too long to build superfast fibre and mobile broadband networks, the culture secretary has warned.
Speaking at the Royal Television Society convention in Cambridge, Hunt said: "We need to ensure we do not make the same mistake in broadband that we made in railways - building our high-speed network 45 years after the French and 62 years after the Japanese."
Although the UK has made "excellent progress" towards building "the best superfast network in Europe by 2015" - with the government doling out £363million for rural broadband projects in England and Scotland last month, wrangling between providers has delayed roll-out, added Hunt.
Disagreements over how much BT should charge rivals for access to its poles and ducts is taking too long, he said, and needs to be sorted out quickly.
"We also need to recognise that the future is not simply about superfast broadband - it is about superfast mobile," said the culture secretary.
"The volume of mobile internet data is tripling every year, and we expect it to increase 26-fold by 2015," he said. "We must assume that whether at home or on the move, the devices people use to access the internet will be mobile from now on.
Current mobile broadband networks are not capable of handling such volumes or the faster speeds needed by consumers.
To deal with this issue, telecoms regulator Ofcom will be running a 4G auction to allow providers to use spectrum freed up by the switch from analogue to digital TV to deliver next-generation mobile broadband. Ofcom expects 4G networks to be available in 2013.
However, this has also seen delays caused by wrangling and complaints from big providers.
Hunt said: "We must press on as quickly as possible with the 4G auction. Sweden completed their auction in 2009, Germany last year, Italy is doing theirs this week and France will finish theirs this year.
"Mobile phone operators must put aside competitive differences and work together in their common - and our national - interest to make this happen."