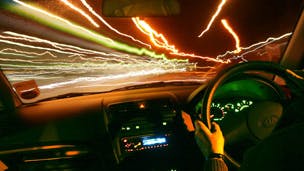 Every street cabinet in Northern Ireland's second- biggest city has now been upgraded with fibre broadband technology.
Derry has become the UK's first fibre broadband city.
BT has announced all the street cabinets within Derry City have been upgraded with fibre broadband technology.
The upgrade, part of the telecom giants' partnership with Derry~Londonderry UK City of Culture 2013, will provide widespread superfast broadband access to consumers and businesses .
Almost 39,000 homes and businesses in the city can now get broadband speeds of up to 40Mb, increasing to up to 80Mb next year.
Broadband providers other than BT will be able to access the network, which will hopefully create the competition needed to make fibre broadband affordable for consumers.
Colm O'Neill, chief executive officer of BT in Northern Ireland, said: "This next-generation broadband network will provide a futureproof foundation to support Derry's economic, social and cultural aims, and we are proud to be at the heart of many of the pioneering projects this exciting city has planned for this generation and the next."
Speaking on behalf of the Culture Company 2013, chairperson Martin Bradley said that superfast broadband access will give businesses in Derry an extra advantage in the current economic climate by providing "a fantastic boost to the local economy".
Businesses and consumers in the city already using the fibre network commented on its benefits, with Joe Lindsay of sound and lighting company Unit 7 Audio Visual saying: "If we didn't have access to this fibre broadband service, I doubt we could function as well as we do, if at all."
The upgrade is part of the Northern Ireland executive's next-generation broadband project, headed up by the Department of Enterprise, Trade and Investment, which has contracted BT to roll-out fibre broadband "deeper into Northern Ireland".