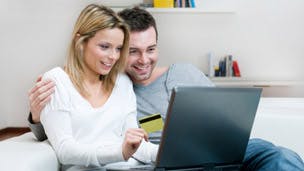 As more people see the benefit of superfast broadband, a record number of Virgin Media customers now enjoy speeds of at least 30Mb.
Virgin Media has announced that over half of its new customers now opt for a superfast broadband connection.
New figures from the broadband provider show that 54% of new subscribers chose speeds of 30Mb or more in the three months up to 30 September.
This represents the highest ever number of Virgin Media customers taking superfast broadband speeds. A year ago, only 28% of users were taking 20Mb or more.
Chief executive officer Neil Berkett said: "The demand for superior connectivity is accelerating as more people, regardless of their circumstances, recognise the best digital technology is worth paying more for.
"Over a quarter of our entire base now subscribe to speeds of 20Mb or higher and a record number of customers [are joining] us on superfast broadband speeds."
Meanwhile, Virgin Media has said it is on track for rolling out 100Mb broadband across its entire UK network by mid-2012.
Over eight million British homes already have access to this superfast connection, the country's quickest widely-available service.
News of Virgin's superfast success follows reports that the UK now has its first 1Gb broadband connection, more than 140 times faster than the nationwide average of 6.3Mb.
Hyperoptic's first installation went live earlier this month, providing the Prices Court residential development in south London with a phenomenally fast fibre broadband service.