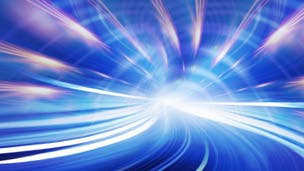 Hyperoptic brings broadband over 140 times faster than the average UK connection to London
The UK has its first 1Gb broadband connection, which is over 140 times faster than the country's average broadband speed of 6.2Mb.
Provider Hyperoptic's first installation went live yesterday, providing Prices Court, a 133-flat riverside development in south London, with superfast fibre broadband.
Hyperoptic said it will be "offering Prices Court residents a digital platform allowing all customers to access the same speed at the same time".
The provider added that there will also be the option to extend the network to support the likes of IPTV (TV over the internet), VoIP (telephone calls over the internet), CCTV and Price Court's internal network.
Zair Berry, director at Prices Court, said: "It's about improving quality of life in terms of having access to the best and fastest technologies rather than struggling with the frustrations of slow connectivity - no one else out there can offer us speeds of 1Gb."
Hyperoptic is already in the process of rolling out its superfast broadband service to other "large residential and commercial properties" in London, with Battersea, Docklands, Holborn, Shepherds Bush, Vauxhall and Westminster the next in line to benefit.
While this may raise questions about whether the service will be made available outside London or less affluent locations, Hyperoptic has said that it plans to move on to other cities next year.
When it first announced its plans to provide 1Gb broadband last month, the provider also pledged to keep its prices "competitive," offering its 1Gb "Hyper-sonic" package for £50 a month, with £12.50 per month line rental on top.
Virgin Media's 100Mb broadband, the UK's next fastest broadband but only a tenth of the speed of Hyperoptic's 1Gb service, currently costs £25 a month for three months and £35 a month thereafter, with £13.90 a month line rental on top.