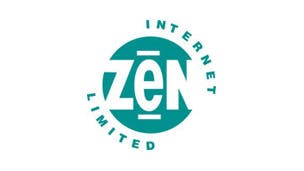 Provider offering "up to 100Mb" fibre optic in some parts of UK.
Households in some areas of Britain have a new way to get superfast broadband.
Independent provider Zen Internet is offering speeds of "up to 100Mb" across a number of regions.
Zen Internet's customers at over 400 exchanges throughout the UK already receive 40Mb fibre optic broadband, with this coverage increasing to more than 600 by the end of 2011.
Zen Internet is currently running a commercial trial at its Bradwell Abbey, Highams Park, York and Chester South exchanges. Speeds have been found to "frequently" exceed 90Mb - more than 10 times the nationwide average for home broadband.
In addition to these four exchanges, a further seven - Ilford, Ashford, Wembley, St Austell, Leytonstone, Exeter and Forest Hill - are in the early stages of having the ultra-quick 100Mb services deployed.
On a 12-month contract, the Fibre Active 40Mb package is available for £30 a month, while the faster 100Mb Fibre Enterprise service has a monthly price tag of £70. New subscribers also pay a one-off activation fee of £40.
"We acknowledge that these services are at a premium when compared to other broadband products," said Andrew Saunders, Zen Internet's head of product management and marketing.
"However, they provide a step change increase in access speed, and like all of Zen's services are supported by a highly robust and resilient network and award-winning excellence in technical support and customer service."
Zen Internet says the rapid upload and download speeds, of up to 30Mb and 100Mb respectively, offer "many benefits" to both home broadband and business broadband customers.
"Our belief is that fibre optic broadband is a tremendous opportunity," Saunders added.
Last month, BT announced it is on track to provide superfast broadband for two-thirds of the UK a year earlier than previously expected.
The telecoms giant is accelerating its £2.5billion scheme to deliver quicker home broadband services throughout Britain. Around six million households already have access to the faster technology - with speeds of up to 40Mb - but the figure is set to reach 10 million next year.
Virgin Media is aiming to roll-out 100Mb broadband across its entire UK network by mid-2012.