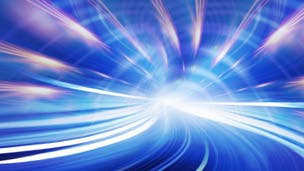 Demand for next-generation internet access in Britain is starting to grow, with the broadband market defying economic anxiety.
Enthusiasm for superfast broadband in Britain is beginning to grow, new research has revealed.
According to Point Topic, over a million superfast broadband packages will have been taken out by the end of the year - meaning 5% of British broadband users will have next-generation internet access.
The broadband market data company's research shows the UK broadband market has defied dread of a double-dip recession by having its best third quarter since 2008.
Over the three months up to September, 289,000 new broadband packages were taken up, an increase of just over 240,000 from the previous three months. This brought the total amount of broadband connections in the country to over 20.4 million by the end of September, an increase of 6.4% on a year ago.
According to Annelise Berendt, senior analyst at Point Topic, which defines superfast broadband as having a speed of at least 25Mb, Virgin Media has benefitted most from the growing demand for superfast broadband.
"The appeal of superfast seems to have played a major part in turning a fall of 13,000 broadband customers in quarter two into a gain of 24,000 in quarter three," she explained.
Berendt believes that BT has also profited from the enthusiasm for next-generation internet access from Brits: "Superfast appeal probably brought in about 30,000 new customers for BT in quarter three."
However, Ofcom's sixth International Communications Market report, published yesterday, paints a different picture.
While the report roughly agreed with Point Topic's figure on the percentage of properties subscribing to superfast services - 4% as of June - the communications regulator pointed out that this compared poorly with the likes of Japan (40%) and the US (10%).
Our take-up of these services compares favourably with our European neighbours though, with Germany, Italy and Spain registering 3%, 1.5% and 2.2% respectively.