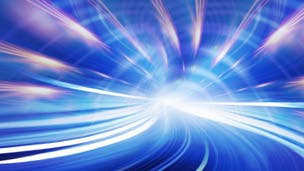 Local councils told to hand in their homework by February
The UK government has allocated millions of pounds for broadband improvement projects across the country, but if councils want their slice of the pie, they have to get a move on and submit their plans.
Councils have been told that their draft proposals, which lay out how they intend to deliver superfast fibre optic broadband links across their constituency, need to be handed in by the end of February at the latest.
Local authorities are only allowed to apply for the government funds if they can come up with matching funds. This money can come from their own pockets, European programmes or other means, but the money has to be sourced and in place by April next year. If it isn't, councils are likely to miss out on a big chunk of cash.
Jeremy Hunt, the UK's culture secretary, was keen to emphasise the importance of faster broadband for the UK: "Superfast broadband is fundamental to our future economic success. Businesses need it to grow, the public will need it to access new services. Some local authorities will find these to be challenging targets, but I will not allow the UK to fall behind in rolling out superfast broadband."
The government has £363 million to dole out, and provisional allocations have already been set aside for Devon and Somerset, Cumbria, Norfolk and Lincolnshire. Other councils will need to get their proposals in if they are to be considered. It's estimated that counties will receive between £1million and £10million depending on the cost of deploying fibre optic cables in that area.
London, on the other hand, doesn't have to do any homework because it won't be getting a thing. Ministers believe that network providers will beef up the infrastructure in the city anyway, so there's no need to deploy extra funding.