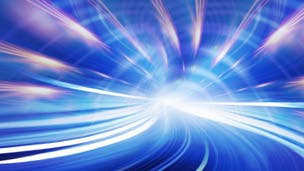 With the Budget allocating £100m to delivering "ultrafast" internet access to ten of our biggest cities, Broadbandchoices.co.uk looks at whether it wouldn't be better spent on rural broadband.
Amid all the talk of the "granny tax" and the quite heinous news that Greggs sausage rolls could now have VAT slapped on them, it was easy to miss the broadband news that came out of Wednesdays Budget.
Chancellor of the Exchequer George Osborne announced that  £100million is to be spent on providing ten cities across the UK with "ultrafast" broadband, defined by the government as speeds of at least 80Mb.
The cash will be splashed on making Belfast, Birmingham, Bradford, Bristol, Cardiff, Edinburgh, Leeds, London, Manchester and Newcastle the UK's first "super-connected" cities, giving them large public wireless hotspots as well as access to 80Mb broadband and over.
A further £50million has been allocated to the provision of ultrafast internet access in ten of the country's smaller cities, and Osborne said in his Budget statement that "the fastest digital speeds in the world [will be] available in our cities".
However, with broadband innovations in our bigger cities often being funded by providers while some  countryside communities are still having to endure inadequate broadband speeds, is this just political grandstanding that siphons away the funds that are needed to improve slow broadband in rural areas?
As Harry Cotterell, president of the Country Land and Business Association (CLA), which represents and supports owners of land and businesses in rural communities, said: "We are concerned that the additional £50million for superfast broadband is going to ten so-called 'smaller super-connected cities' rather than rural areas where, clearly, the need is greater. We need clarification on whether this money has been taken from investment previously promised for broadband in the countryside."
Country sad
So just how bad is broadband in the UK's countryside and other isolated, less populated areas? As ever with anything to do with broadband speeds, it's a contentious issue, with a variety of viewpoints held on it, by a variety of people with an interest in it.
It's also not an issue that can easily be generalised about, with everything from the distance you live from your local telephone exchange to which broadband provider you're with, impacting how quickly you can access the internet.
As mentioned previously, the general consensus is that broadband speeds in rural areas are often about as much use as non-alcoholic beer. Estate agents Savills and the Countryside Alliance - an organisation that promotes rural interests - have both recently said that those in rural areas are losing out when it comes to broadband, with some struggling with connections of just 0.2Mb, according to Savills.
This is backed up by a map showing availability of superfast services in the UK recently published by the Department of Culture illustrating how decent access to 24Mb broadband or more is concentrated in and around our biggest cities.
Why is this? Simple economics dear reader - it costs the likes of BT (www.BT.com) and Virgin Media (www.Virginmedia.com) big bucks to build  infrastructure, hence they only build it where there are enough people for them to get their money back.
So doesn't this show that the government should be spending this £100million on supplying superfast broadband to the sticks rather than bumping up the already comparatively breakneck speeds on offer to urbanites?
Well that would suggest that Westminster has no interest in boosting bandwidth in countryside communities at all, which simply isn't true. The government has already allocated £530million to drive the delivery of superfast broadband to those in rural areas, with the aim of ensuring that 90% of homes and businesses in the UK have next-generation web access by 2015.
Many of those living in the countryside will be hoping that this money is spent wisely and the government realises its ambition, as, according to data from Ofcom, the communications regulator, as well having severely restricted access to superfast broadband, they are more likely to have to put up with speeds of less than 2Mb - just over a quarter of the UK's average broadband speed.
City dweller
To ascertain whether the £100million is better spent on ultrafast urban broadband than on providing rural communities with broadband that allows emails to be sent slightly quicker than it takes to send a letter by Royal Mail, it's worth comparing broadband speeds in built-up areas with those in more isolated parts of the country.
Recent research from price comparison website uSwitch.com suggested that a fair few of the UK's larger towns and cities, like their countryside counterparts, get broadband speeds slower than the national average. Hereford, Kilmarnock and Carlisle were identified as the top-three slowest cities.
However, with the postcode areas used by the data behind the research often covering more countryside than city, and with Hereford, Kilmarnock and Carlisle being more isolated than your typical built-up area in the UK, it is possible to argue that the results paint an unfairly bleak picture and that .
Sadly, with Ofcom's information on broadband speed and availability around the country based on administrative authorities rather than specific urban areas, we must rely on anecdotal evidence as to whether broadband in our biggest cities needs the boost that the £100million allocated in the Budget will bring.
Commenting on the Budget announcement, Mark Jackson, owner and editor of independent broadband provider information website ISPreview UK, said that "it's often overlooked that large sections of our major cities, such as significant chunks of London's south-east corner, can and do suffer from poor broadband connectivity and sub-2Mb speeds".
Does this provide justification for the government's decision to ringfence this money for urban broadband?
Universals free
The answer to that is no, not really. Earlier this year, BT, Virgin Media and TalkTalk (www.Talktalk.co.uk), the country's three biggest broadband providers, all announced that they are to double their broadband speeds to at least 80Mb (and 100Mb-plus in Virgin Media's case), and speeds will inevitably be available in our biggest cities. And his was before the Budget announcement was made.
Even smaller providers such as Plusnet (www.Plus.net) and Sky (www.Sky.com) are now beginning to offer fibre broadband services, whose availability will again likely be focused primarily on our most urban areas and again have come into being without intervention from Westminster.
Those in the countryside who have to put up with internet access speeds that are barely beyond those offered by dial-up may well also ask what the hurry is to provide those in big cities where speedy broadband is already available. Do those in the likes of Bradford and Bristol really need to be able to download an album in ten seconds rather than 20 so desperately?
It's difficult to begrudge the government trying to spend on infrastructure that can ultimately be used by businesses to help boost our economy, but it must be remembered that there are numerous businesses, both large and small, in the countryside that would equally be able to benefit from access to ultrafast broadband speeds. There's also the countless households that would benefit being able to use the internet for things many of us now take for granted - shopping, banking, learning, socialising, job-hunting, entertainment and more.
Ultimately, the jury remains out on the government's £100million "super-connected cities" scheme. If those currently suffering from slow broadband speeds in rural areas have access to at least superfast services by 2015 when the £530million pot has been emptied, everyone will be happy. But if the divide between speeds available in big cities and countryside communities becomes even deeper, the government can be sure broadband users in the latter will be ultrafast in letting them know about it.