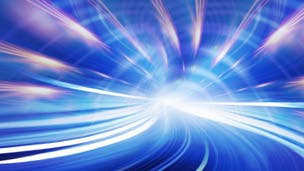 Norwegian computer party and broadband provider team up in the hope of accessing the internet at 200Gb.
A world record attempt to produce the "fastest internet access in the universe" will be made next month.
The Gathering, Norway's largest computer party, will team up with broadband provider Altibox in an attempt to produce a speed of 200Gb.
The current world record is 120Gb, achieved at digital festival Dreamhack, held in neighbouring Sweden in November last year. This broke the previous record of 110Gb, which was set at The Gathering last year.
Simon Eriksen Valvik, head of information at The Gathering, said: "We have a long tradition of breaking records. With this internet access we write history again.
"We couldn't just let the Swedes ruffle their feathers without hitting back, and now the bar has been set not just a little bit higher - we've lifted it an entire floor."
Altibox will be assisted by Chinese telecommunications company Huawei and US fibre provider Level 3 in delivering 200Gb broadband, which provides over 25% more bandwidth than the whole of Thailand gets.
Peter Andre Rykhus, product and marketing director at Altibox, said: "It is difficult to explain to someone what such speed means, but we can say that if you buy a song of 5MB online, you may download this approximately 5,120 times per second."
The fastest broadband speed currently available to homes in the UK is Hyperoptic's 1Gb Hyper-sonic package.
The Gathering 2012 takes place from Wednesday 4 April, 2012 to Sunday 8 April, 2012 in the Norwegian town of Hamar. The first party took place in 1992.