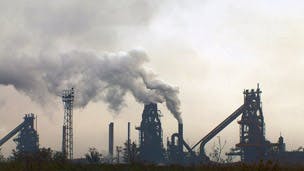 North and South Tyneside were the UK's only councils to not submit plans.
Almost every local council in the UK has submitted broadband upgrade plans, according to the Department for Culture, Media and Sport.
It has pledged £530million to drive broadband upgrades across the country, with the goal of giving Britain the "best broadband in Europe" by 2012. Last year, culture secretary Jeremy Hunt announced that some of this money would be allocated to local councils for broadband improvements in their areas.
However, to get their chunk of the money, councils had to create plan that detailed how they intended to roll out the improvements, and then deliver it to the government before a February 2012 deadline.
And mostly they did - all but two local authorities submitted their plans in time. Hunt welcomed the news, saying: "We set a demanding timetable and I'm pleased that we are making such fast progress.
"Virtually every local authority is on track to roll out superfast broadband. But we cannot afford to relax - we must continue to drive forward with taking superfast broadband to all areas of the UK."
The only councils to submit no plans were North Tyneside and South Tyneside, both in the north east of England. They plan to fund upgrades to broadband coverage in their areas by other means.
Hunt responded: "North and South Tyneside seem blithely confident they will deliver world-class digital infrastructure - I just hope they are not being complacent. No one in the UK can afford to slack on making sure we have the best broadband network in Europe, upon which so many of the jobs of the future depend."
Now the department is going through the process of approving the plans the councils submitted, and those councils with approved plans are moving into the procurement stage. The most recent approved regions include Buckinghamshire and Hertfordshire, Lancashire, West Sussex, Dorset and Cheshire.