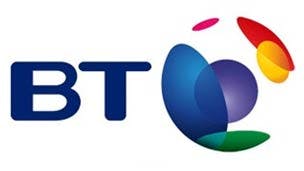 Fibre speeds available to providers to be doubled by BT's network management division.
Broadband providers that use BT's network will be able to offers speeds of up to 80Mb from next month.
Openreach, the division of BT that manages the national broadband network, is doubling the fibre to the cabinet (FTTC) speeds currently available.
FTTC uses fibre optic cables, which can carry more data over longer distances, to connect telephone exchanges to street cabinets, and this technology is the basis of BT's £2.5billion superfast broadband roll-out.
It currently delivers speeds of up to 40Mb, but providers that use the national network to deliver broadband will be able to offer double that from April, giving customers a choice of superfast services.
Mike Galvin, Openreach MD of network investment, said: "We said we would double fibre speeds by this spring and this is exactly what we have done. This is a significant milestone both for Openreach's fibre network and for broadband speeds in the UK.
"The faster speeds will be available in a month's time and so it is now up to broadband providers to decide how and when they offer these faster speeds to their customers. The platform is there and we are confident there will be demand for these enhanced services."
TalkTalk has already taken Openreach up on their offer. The provider has told those that subscribe to its 40Mb fibre optic broadband that it will double their speed for £15 extra a month in April.
Back in January, Virgin Media, which has its own cable network and only uses BT's to supply households that fall outside its reach, announced that it is to double millions of its customers' speeds for free over the next 18 months.