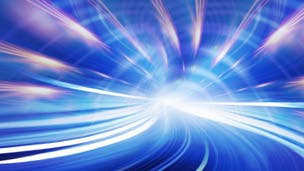 Provider says there are 'plenty of spaces' still available
Broadband provider Plusnet is calling for more participants in a trial of a new fibre optic service.
The Sheffield-based company, known for its TV adverts hailing "good honest broadband from Yorkshire", has been trialling speeds of up to 80Mb since January.
Since then around 100 staff and customers have been added - and results are said to have been "very positive" so far - but now the scheme has now been widened and there are "plenty of spaces" left according to the provider.
The superfast trial is open to all Plusnet Value Fibre customers with a fibre to the cabinet (FTTC) connection. This is where fibre optic cables are used as far as the exchange, and then traditional copper wires take over to connect individual properties.
Participants in the trial will not be charged extra for taking part, and so will benefit from a faster service while simply paying their normal subscription as well as any other usage charges.
Dave Tomlinson, from the Plusnet product team, explained: "At the end of the trial, people will be able to move to whatever 80Mb product we launch and pay whatever the fee is for that product - or switch back to the up to 40Mb product for free and continue to pay the same as today.
"We have a limited number of routers available for testing. These are free and yours to keep, regardless of whether you stay on 80Mb or not at the end of the trial."
However, he went on to remind customers that because this is a trial operation "things can go wrong" and problems may take longer than normal to fix. Anyone interested in joining the trial should visit Plusnet's website.