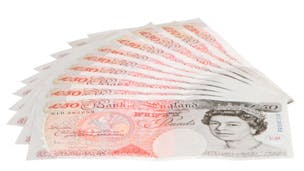 Brits would rather ditch coffee, chocolate or alcohol than lose their broadband connection.
The UK is the "most web-connected economy" according to research by Boston Consulting Group. A study found that the internet contributes 8.3% of the UK economy, more than for any other major G20 country.
The value of the so-called "internet economy" - the contribution made by the web to the UK coffers - grew to more than £121billion in 2010, which equates to over £2,000 per person. It is predicted to rise to £225billion by 2016.
At present, the internet - although technically a part of all economic departments - is the fifth largest "sector" in the UK. It's bigger than both the healthcare and education sectors.
The study also revealed the extent of Brits' growing love affair with the internet. When asked what they would give up in order to keep their broadband connection, coffee (78%), chocolate (76%) and alcohol (65%) were the vices people were most likely to ditch.
It seems that we aren't so willing to give up our physical relationships though, as only a quarter of people said they would go without sex for a year rather than lose their web connection. A questionable 17% of people even said they would prefer to give up showering.