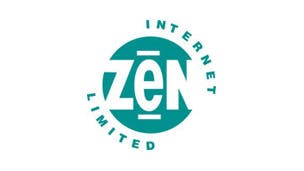 Provider pushing up the download limit to maximum 2,000GB.
Broadband provider Zen internet has announced that from Sunday 1 April, 2012 it will be doubling its monthly download allowances on all internet connections - including its range of superfast fibre optic broadband services.
The usage limits for new and existing customers will automatically be increased - even users of Zen's entry-level Lite Broadband package will get generous download allowance of 20GB, which equates to approximately 60 hours of BBC iPlayer streaming.
Andrew Saunders, head of product management and marketing at Zen Internet, said: "We don't take our awards and positive feedback for granted. To stay at the top and provide value to our customers we need to keep improving.
"We've been listening to how our customers' internet use is changing and what they want to see from Zen. It's clear that as more of us watch our favourite TV shows through online catch-up services, check out the latest viral video clips or simply watch the news live online, the amount of internet bandwidth we consume is growing."
ADSL broadband

Old/new limit

Lite

Active

Pro

Office

Office MAX

Current monthly
usage limit

10GB

50GB

100GB

200GB

1,000GB

New monthly
usage limit

20GB

100GB

200GB

400GB

2,000GB
Fibre optic broadband

Old/new limit

Fibre Lite

Fibre Active

Fibre Pro

Fibre Office

Fibre Office MAX

Current monthly
usage limit

10GB

50GB

100GB

200GB

500GB

New monthly
usage limit

20GB

100GB

200GB

400GB

1,000GB
Despite the doubling of its usage allowances, Zen Internet is sticking firmly with its policy of no fair usage and no traffic management. This means that with Zen, unlike with many other broadband providers, users can enjoy their download allowance at the fastest possible speed at any time.
With some providers, even "unlimited" broadband deals are subject to a fair usage policy, which if breached can see customers penalised for exceeding what their provider deems an acceptable level of downloading. Traffic management is when connection speeds are deliberately "throttled" to prevent heavy downloaders affecting the service received by other customers in their area.
Saunders commented: "Whether you're a home broadband or business broadband customer, we recognise that you are using your broadband for so much more now.
"For this reason, and because we are truly serious about our mission 'to provide the best service in the UK', it is time for an increase to our usage allowances."