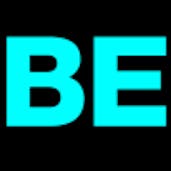 Superfast fibre optic broadband won't be available from BE before 2013.
BE Broadband has delayed its plans to roll-out fibre optic broadband across its network. The provider had hoped to deliver superfast fibre broadband to customers in the next year, but has now revealed that it's unlikely to happen before 2013.
On its blog, BE Broadband wrote: "We're afraid we're not making very good progress on fibre. There are lots of reasons for this, but the bottom line is we're unlikely to launch a service across the BE network in 2012."
The company hasn't revealed what these reasons are, but it did apologise to those customers who are eager for fibre optic broadband to arrive.
"Many of you told us you were prepared to wait for a fibre service from BE, so we're sorry to bring you this news and for keeping you waiting."
Late last year BE trialled the technology in Barking, logging impressive upload and download speeds, and it hasn't ruled out the possibility of superfast broadband coming to BE customers in some form before the year's end.
It continued: "We're still looking into launching a service on a limited basis later this year, combining our unshaped, unlimited network with the higher speeds of fibre-to-the-cabinet. It's just taking much longer than we'd like."