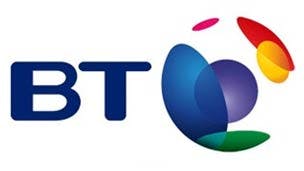 Telecoms giant BT is giving superfast broadband users a free speed upgrade.
Broadband provider BT has announced it is turning up the speed dial with a range of upgrades for BT Infinity customers, at no extra cost to the bill payer.
Anyone signing up to BT Infinity 2 from tomorrow, Thursday 12 April, will benefit from download speeds that are roughly double those on offer today, up to 76Mb rather than up to 38Mb. The revamped service will also offer the UK's fastest upload speeds of up to 19Mb.
In addition, the telecoms giant will also give its BT Infinity 1 customers a boost, by increasing upload speeds fivefold from up to 1.9Mb to up to 9.5Mb. With download speeds of up to 38Mb, it could be compared to the 30Mb service offered by cable provider Virgin Media.
John Petter, managing director at BT Consumer, said: "Superfast broadband is helping people enjoy the internet far more than ever before. However, many providers have forgotten about the importance of fast upload speeds.
"BT believes that fast upstream speeds are vital given how people now use the internet, and so we are distancing ourselves from the competition by providing the UK's fastest upload speed."
Delivery of the new increased speeds will help contribute towards the government's aim for Britain to have the best broadband network in Europe by 2015. The high upstream speeds will be particularly beneficial to customers who upload lots of photos, video or other rich content.
BT Infinity is currently available to more than seven million premises across the UK. This figure will increase to ten million during 2012, and to around two-thirds of the country by the end of 2014.