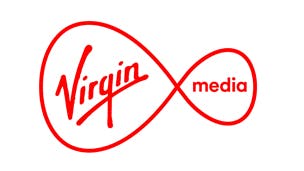 Provider follows up doubling its speeds by setting out how it will ensure customers can fully enjoy their faster service.
Virgin Media has updated its traffic management policy - the rules broadband providers use to make sure all users get the best possible service.
The move follows Virgin Media beginning to double the speeds received by most of its customers last month, with the upgrade expected to take 18 months to complete in total.
A Virgin Media spokesperson said: "As part of the significant investment we have been putting into our network for our Double Speeds upgrade programme, we have updated our traffic management policy to help ensure customers are able to enjoy more of their faster speeds even during peak times."
"As the UK's only 'superfast as standard' broadband provider, Virgin Media has a unique challenge in managing traffic. The policy has been designed to reduce the impact of the top 5% of heaviest users on a daily basis, reducing the detrimental effect of these customers' extreme usage on network performance and the service other customers receive," the spokesperson explained.
Traffic management works by limiting the speeds received by broadband users who are uploading or downloading an unusually large amount of data to make sure that everyone in that particular area using the network gets a decent level of service.
One of the main changes to the new policy, which is already in effect, is the introduction of traffic management to Virgin Media's 50Mb and 100Mb services.
Customers signed up to the 50Mb service will see their speed reduced by 50% for five hours if they download over 10,000MB of data - roughly two and a half high-definition (HD) movies - between 10am and 3pm.
The fair use amount drops to 5,000MB between 4pm and 9pm. For the 100Mb service the fair use amounts are 20,000MB and 10,000MB respectively, while the speed reduction for those on 30Mb has dropped from 75% to 50%.
Go to Virginmedia.com for complete details of the provider's updated traffic management policy for 30Mb and above packages and 20Mb and below packages.